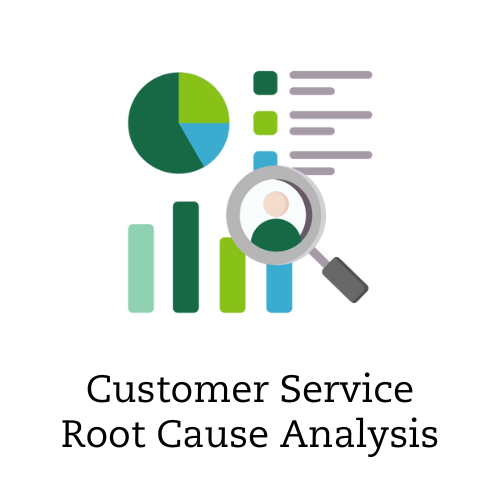 Customer Service Root Cause Analysis (21 Mar 2024) – Physical Workshop

From the latest UKCSI in July, average customer satisfaction in the UK continues to fall. More customers are now likely to experience a negative reaction when they report a problem, wait longer for a resolution and in some cases, issues and problems remain unresolved.
Organisations need to do more to ensure they are capturing a true picture and fully understand the underlying causes of customer issues and complaints, so they can put solutions in place that will eliminate the problem, drive greater efficiencies, productivity, and customer satisfaction.
Our physical member-exclusive workshop is a great opportunity to not just learn but also to network and discuss in person with fellow professionals. Join us to experience face-to-face training with Alistair Lockhart-Smith, our Academy Learning and Development Consultant.
Our Customer Service Root Cause Analysis Workshop will focus on ways of improving customer experience by proactively understanding underlying issues, implementing corrective action, and as a result, reducing complaints.
The workshop is aimed at leaders and managers responsible for:
Delivering right first-time customer service/experience through their team
Customer service/experience in an operational context
Managing customer complaints and continuous improvement
Issue prevention or reduction and service recovery
By the end of the workshop, delegates will know and understand:
The definition & principles of root cause analysis, its benefits and what can be achieved
A 5-step framework for using root cause analysis
Tools and techniques that can be used throughout the root cause analysis process
How to influence and implement corrective action and prevent problems from re-occurring
The importance of empowerment, escalation processes and reporting to senior management
Business benefits include:
Improved customer experience/satisfaction
Improved efficiencies, productivity & right first time
Identifying issues and reducing the number of problems and complaints
Improved problem solving skills for your teams
The workshop runs in a small group of a maximum of 23 participants. The physical format includes group work, information sharing, and learning from best practice and the latest insight. Our facilitator will present, review scenarios and provide you with examples.
This workshop can be delivered in house for your organisation in groups of 23 people. Please email Academy@icsmail.co.uk or your client development director for more details
Please note that this ticket is non-refundable or transferrable in terms of date. If for any reason you are not going to be able to attend, we will accept a replacement person, subject to your prior notification.