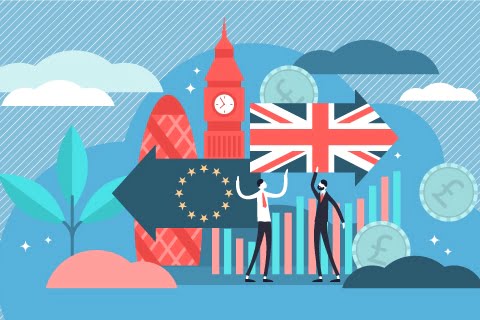 By Jo Causon, CEO, The Institute of Customer Service
Understandably, the nation's attention has been fully focused on the Covid-19 pandemic ever since it took hold in March. It has been a rollercoaster ride, for businesses as for individuals, families and communities.
But another event of historic proportions is fast approaching, that organisations also need to focus their full attention and energies on: Brexit. At the time of writing, the transition period ends in little more than five weeks. From 1 January 2021, Brexit will be with us in substance as well as name and Britain's relationship with the EU will be on a new and different footing.
Exactly how different a footing we don't yet know. There seems to be cautious optimism on both sides that a deal is near. What that deal will look like, only time will tell. Nevertheless, a no deal Brexit remains a real possibility.
All of this makes planning and preparations for the change very challenging. One thing that almost every business dislikes, after all, is uncertainty.
However, as tough as this year has been, I believe that coping with Covid-19 will have taught organisations a number of key lessons that can be applied to the adjustment to Brexit. The businesses that reflect on and use these learnings will be in a better position to ensure a smoother transition.
Firstly, there is the fundamental importance of communication. The pandemic meant that businesses of all types had to step up their communication with customers (and staff) to be really clear about the impacts of lockdown and manage expectations accordingly. With Brexit posing some risk of disruption to the supply and availability of certain products (although how great that risk is, we don't yet know), especially in the early days, organisations need to apply the same principles again. Those who anticipate issues and communicate about them transparently, calmly and clearly will be able to manage any disruption much more successfully.
Secondly, there is the key need to prepare staff and equip them to deal with any new challenges. This applies every bit as much to service and customer-facing staff as to operational teams. If Brexit does cause any delays and teething problems, staff will inevitably have to deal with a number of disgruntled and frustrated customers. This year has been hard for everyone and we may find that tolerance is low amongst people who are already finding the going tough. We have already seen a worrying rise in abuse directed at customer service staff – both in-person and online – which led to the launch of our Service With Respect campaign. So, organisations must be very open with staff about what issues the beginning of Brexit could create for their business and support their teams in preparing to deal with them.
Thirdly, the pandemic prompted significant supply chain issues for many different businesses as the operations of suppliers and partner organisations were scaled back, suspended or completely shut down. Businesses had to rethink some parts of the chain, devise contingencies and show innovation and creative thinking. These qualities may be needed again, depending on what kind of deal we end up with and what effects that has in the early stages before new norms are established. It is key, therefore, that organisations are really thinking about the possible supply chain effects of Brexit, and discussing this in detail with suppliers and third parties.
It is also crucial that businesses appreciate the effects of Brexit aren't only confined to the import and export of goods between the UK and Europe. The provision of services – which represent around 80% of the value of our economy – will be affected too. When the transition period ends on 31 December, services provided by UK businesses to the EU will be regarded as coming from a 'third country' and may therefore be subject to more complicated requirements, with additional legal and administrative barriers. There may be new compliance requirements, which could also create new costs. Whatever sector a business is in, it is absolutely essential that they liaise closely with their relevant industry associations, trade bodies and regulators to obtain clarity on the implications of whatever deal (or no deal) is reached.
Finally, I believe that Brexit is a time when the importance of service will truly come to the fore. When the UK has finally separated itself from the EU, we may have to compete harder than before for business with European consumers and organisations. Service will be one of the key features that enables us to do this, alongside quality and value for money. Britain is widely seen as a country with a strong service culture. It is something that has boosted our tourism sector, for example, for many years. With Brexit now right upon us, we will need to continue to channel significant resources into providing world-beating service that puts the customer at the heart and fully delivers against expectations.
Brexit raises yet more challenges to deal with. But approached in the right way, and with a service mentality enshrined, it is a challenge that UK businesses should rise to.