Our Annual Conference is the leading forum for customer service thought leadership and best practice in the UK.
The event draws hundreds of business leaders and service professionals to learn from examples of global service excellence and share best practice. The Institute's UK Customer Satisfaction Awards follows this, find out more here.
The Institute of Customer Service Annual Conference 2021
Redefining the Service Nation - Building a better future
Annual Conference 2021 Speakers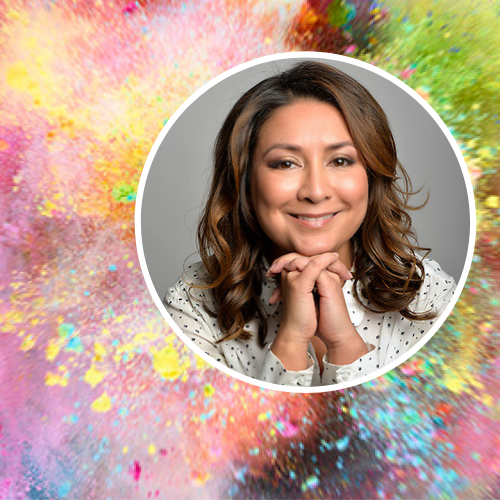 Ayesha Hazarika MBE: Columnist and Broadcaster (Annual Conference Host)
Ayesha Hazarika MBE is a columnist and broadcaster who is known for her insightful and witty opinions and observations on current affairs and politics. She hosts the weekend drive time show on Times Radio where she discusses the weeks news and events across Westminster and beyond with a plethora of interesting and engaging guests.
In 2019 she took over as Editor of The Londoner, the Evening Standard's Daily Diary section, where she distils the latest news and insights from across the capital. Ayesha has presented shows on LBC and was previously a part of the panel discussion show on CNN Talk three times a week (CNN international). She is also a much sought after pundit due to her unique position to analyse and comment on current affairs with great wit and insight appearing regularly across shows including Question Times (BBC), Good Morning Britain (ITV), Sky Papers (Sky News), The Andrew Marr Show (BBC1), Newsnight (BBC2), The Agenda (ITV) and The Today Programme(BBC Radio 4) as well as using her comedy chops on Have I Got News For You (BBC), The News Quiz (BBC Radio 4), Breaking the News (BBC Radio Scotland) and Matt Forde's Unspun (Dave). She has also presented BBC Radio 4's Saturday Review leading discussions of cultural events.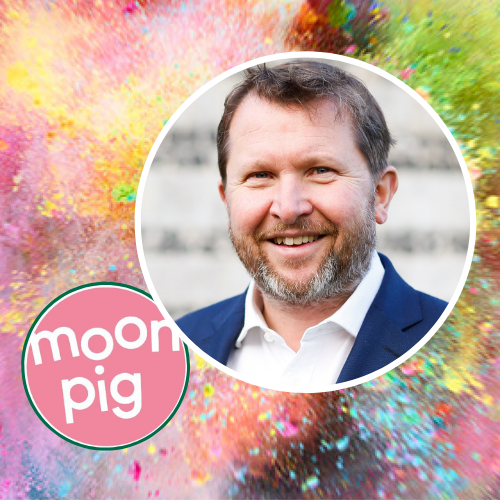 Nick Jenkins - Founder, Moonpig.com and Former Dragons' Den Dragon
Nick Jenkins is the founder of Moonpig.com, the online greeting card retailer. Nick read Russian literature at University before spending eight years working in Moscow running as a commodity trader for Glencore. He left Russia in 1998 and studied for an MBA at Cranfield while trying to develop a number of business plans to start his own business. A week after leaving Cranfield Nick started Moonpig. After five years of losing money the business finally made a profit in 2006 and by 2011 it had five million customers.
Moonpig merged with Photobox in 2011 and Nick sold his remaining shares in the business in 2016 when it was bought by Exponent. It has recently separated from Photobox as an independent company and has twelve million customers. It remains the most popular online greeting card retailer in the world. Nick has since invested in a number of e-commerce and tech businesses and remains a firm believer that customer service is integral part of the product.
Chris Pitt - CEO, first direct
A career marketer specialising in financial services. I have worked for first direct, HSBC, Tesco Bank, and Marks & Spencer Bank during my career.
I am driven by an interest in understanding what matters to people and communicating brands and propositions that deliver to their needs. I am particularly interested by the intellectual challenge of new ideas and business opportunities.
I am currently the CEO of first direct. Leading one of the best customer services businesses in the UK – powered by doing the right thing, delivering on what matters to customers and challenging the status quo. Prior to this I was Chief Marketing Officer for HSBC UK, responsible for the leadership of a marketing team who developed and delivered all HSBC, first direct and Marks & Spencer Bank marketing activity.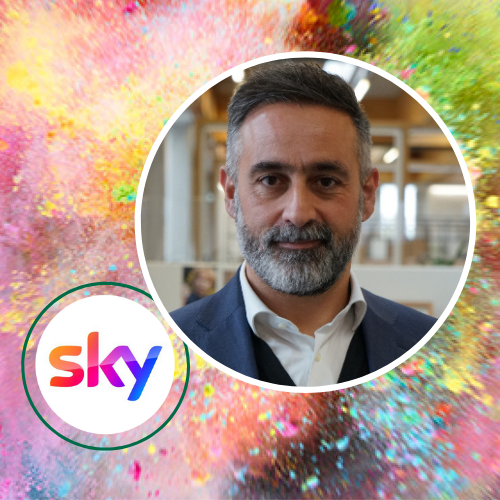 Chris Stylianou OBE - Chief Operating Officer, Sky
Chris Stylianou OBE was appointed Chief Operating Officer, UK and Ireland, in March 2016, expanding his previous role – Managing Director of Sky's Customer Service Group – which he has held since August 2011.
He is responsible for Sky's sales and service operations (including our contact centres, digital capability, in-home service and retail division), as well as Sky's property and data departments, Sky Business and OTT services in Europe.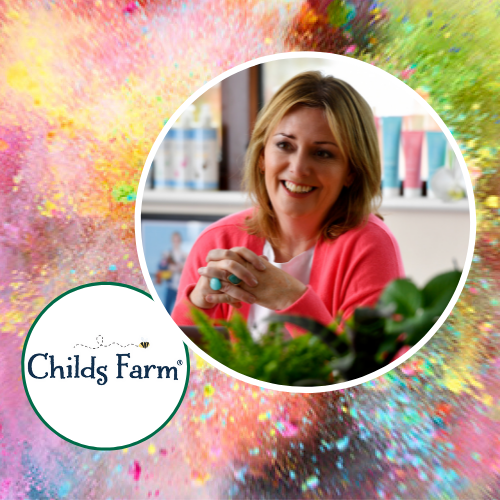 Joanna Jensen - Founder & Chairman, Childs Farm
Joanna Jensen is the Founder & Chairman of the UK's number one baby and children's toiletry brand, Childs Farm. In July 2020, following huge demand from adults using the children's range, she launched an adult skincare brand called Farmologie.
Joanna is a mother of two. Her daughters, Mimi and Bella, were the inspiration behind the launch of Childs Farm and the products she created.
As a child, Joanna was prone to eczema but her second child, Bella was allergic to everything and also suffered from Atopic Eczema. She tried so many different brands, but nothing was suitable, and Bella often had very sore, red raw skin. To help Bella, Joanna started creating her own homemade products with natural ingredients – the results were amazing, and so she decided to create a range that would also help other children.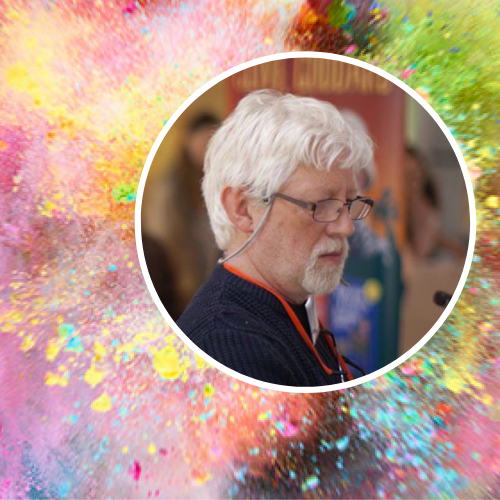 Clive Goddard - Professional Cartoonist
Hello, I'm Clive Goddard, a professional cartoonist and children's author based in Oxford. I have been living off what are generally considered to be 'my wits' since the 1990s during which time I have drawn for everyone from Private Eye to Playboy. This has involved the production of thousands of small drawings, some of which are topical, some of which are funny and some of which have resulted in the police coming round with a restraining order.
As well as working for newspapers and magazines I have produced a range of humorous cards for Paperlink which, given the nature of such things, are less political in tone but considerably smuttier. I also regularly draw for business and industry both in the studio and in person at conferences. My clients have included the BBC, the NHS and the RNLI as well as many organisations who don't go by an acronym, such as The Metropolitan Police, the builders McAlpine and the confectioners, Mars which, from a catering point of view, was a personal favourite.
I am the Chairman of the UK's Professional Cartoonist's Organisation (PCO) which represents the country's finest cartooning talent.
On other days, however, I enter an entirely different world and spend my time writing and illustrating for children. I have drawn around thirty 'Horribly Famous books' and written a very silly but award-winning series called Fintan Fedora the World's Worst Explorer.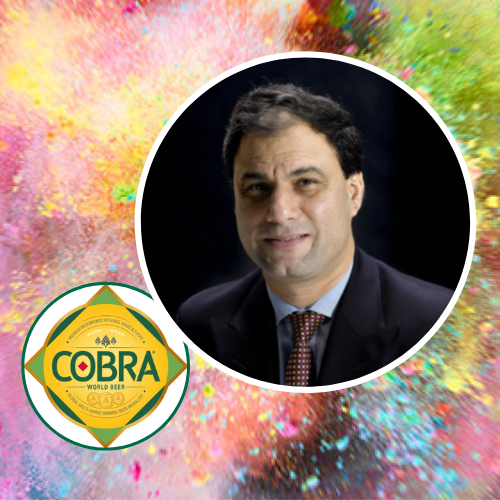 Lord Karan Bilimoria - Founder, Cobra Beer
Karan Bilimoria is the founder of Cobra Beer, Chairman of the Cobra Beer Partnership Limited, a Joint Venture with Molson Coors, and Chairman of Molson Coors Cobra India. In the Monde Selection, one of the most prestigious quality awards in the world for beer, the Cobra range have collectively been awarded a total of 111 Gold and Grand Gold medals since 2001, making it one of the most awarded beers in the world.
Lord Bilimoria is the Founding Chairman of the UK India Business Council, a Deputy Lieutenant of Greater London, a former Chancellor of Thames Valley University (now the University of West London); he was the youngest University Chancellor in the UK when appointed. Karan was a former Senior Non-Executive Director of the Booker Group now TESCO PLC (2007-2016); he is one of the first two visiting entrepreneurs at the University of Cambridge; he is a founding member of the Prime Minister of India's Global Advisory Council. In 2006, Karan Bilimoria was appointed the Lord Bilimoria of Chelsea, making him the first ever Zoroastrian Parsi to sit in the House of Lords.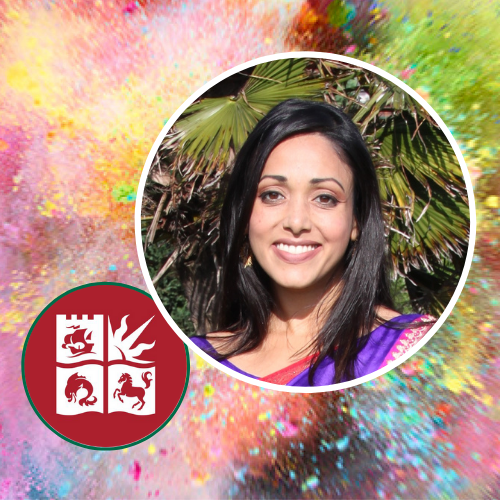 Dr Nilufar Ahmed - Behavioural Psychologist, Lecturer in Social Sciences, Bristol University
Dr Nilufar Ahmed, Psychologist, Academic, and Psychotherapist specialises in behaviour and identity. Driven by a passion for equality and inclusion, she works closely with organisations of all sizes from small charities to global multinationals, helping them achieve their visions of cultural change and inclusion. Whether it is one person seeking therapy, or a giant corporation looking to effect change, she delivers the same passion and commitment in working with clients to identify their needs and support them in achieving their goals.
At the University of Bristol she is a leading Covid Expert, and has been commenting on behavioural change and communication since the start of the pandemic. She also holds a position as Antiracism and Inclusion Lead, and teaches professional communication skills. Her expertise in human motivation and behaviour and her ability to engage effectively with different audiences make her an in-demand media contributor across multiple platforms and in different languages.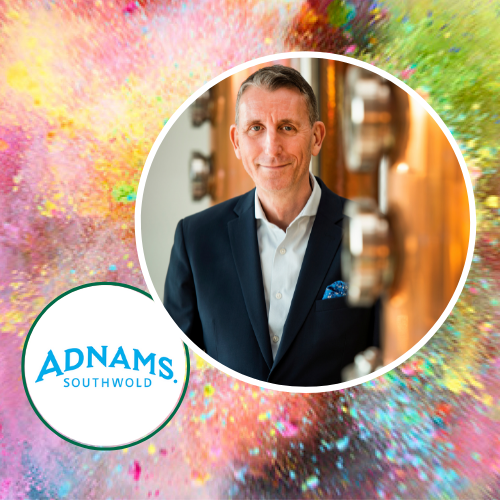 Dr Andy Wood OBE DL - Chief Executive, Adnams
Andy Wood joined Adnams in 1994, he joined the Board in 2000 as Sales and Marketing Director becoming Managing Director in 2006 and Chief Executive in 2010.
He has a DBA from Cranfield University and Honorary doctorates; in Business from Anglia Ruskin University, in Science from Cranfield University and Civil Law from the University of East Anglia. He was also awarded an OBE in the Queen's Birthday Honours 2013 and between 2014 to 2016 was HRH The Prince of Wales' Ambassador for Responsible business in the East of England.
In 2010 Andy founded and was Chairman of the New Anglia Local Enterprise Partnership. He is Non-Executive Chairman of SGWM a wealth management company operating throughout East Anglia and a Non-Executive Director of The Hotel Folk and Roys (Wroxham) ltd. Andy is a Governor of Norwich School, a Board Member to the VisitEngland Advisory Board and is Chairman of Visit East of England.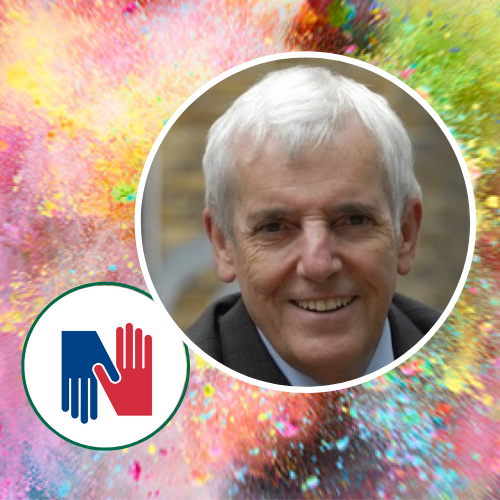 Dr Peter Carter OBE - Former CEO, Royal College of Nursing
Peter Carter was CEO of the Royal College of Nursing from January 2007 to August 2015. Prior to that he was CEO of the Central and North West London NHS Foundation Trust for 12 years.
He is now an Independent Healthcare Consultant. Since leaving the RCN he has worked across the UK and internationally he has worked in ten countries. He has on three occasions been asked by the NHS in England to be the interim Chairman of NHS Trusts. From November 2016 to March 2017 he was the Chairman of the Medway NHS Trust and from October 2017 to February 2018 Chairman of the East Kent University Hospitals NHS Foundation Trust. In February 2019 he commenced an assignment as Chair of the North Middlesex University Hospital NHS Trust ending in October 2019.
He has written articles for journals, newspapers and chapters in books, appeared in TV documentaries and has been interviewed many times on TV and radio. He has twice been the subject of the BBC TV programme Hardtalk.
A glimpse of our last conference - March 2020
Last year was our highest rated conference yet and we will be doing everything we can to make the next one even better.
It will again be a live event, but we may need to limit capacity depending on circumstances.