The Service Nation: Building a Thriving Future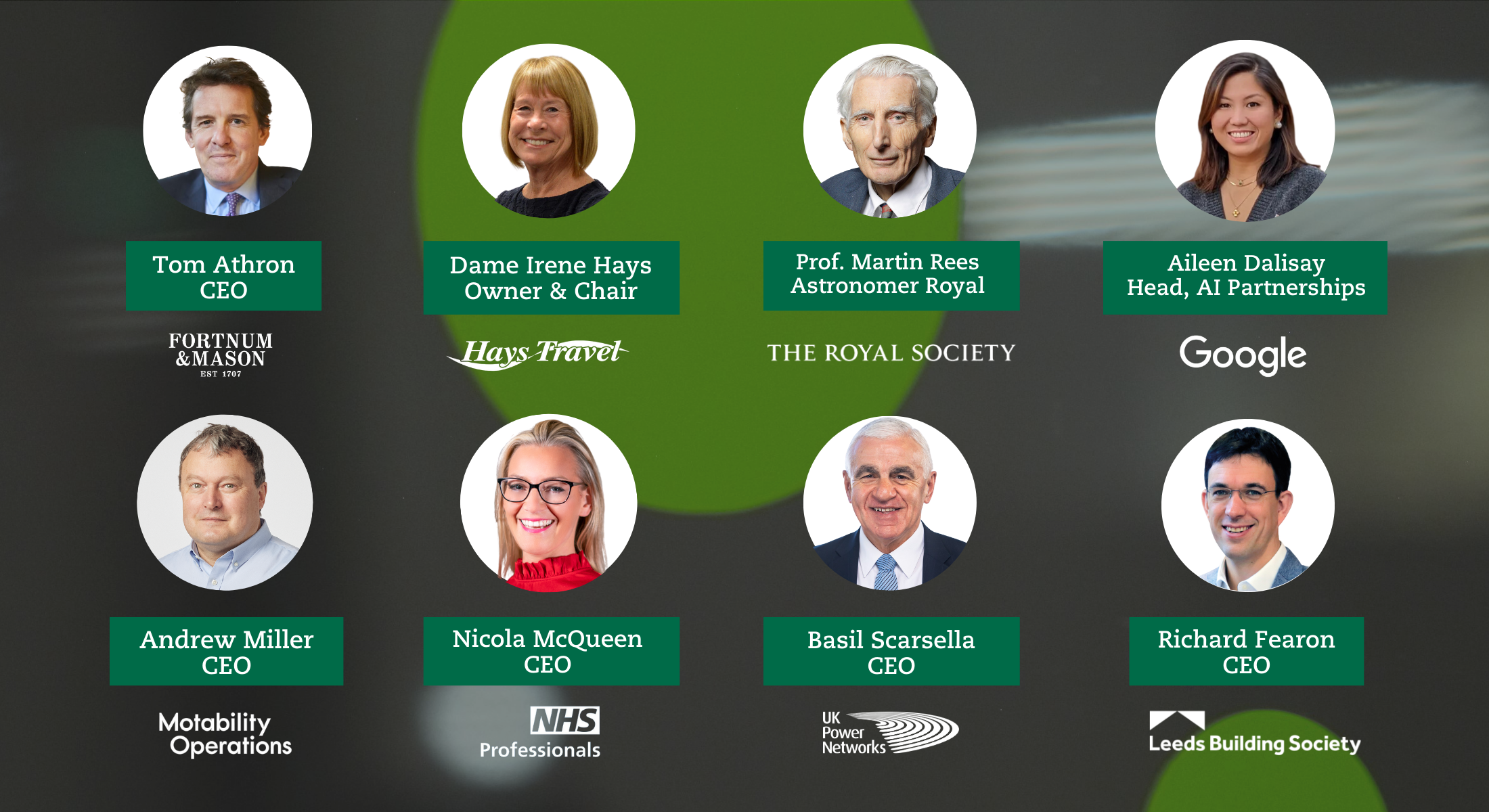 Join us on 12 March for our Annual Conference 2024 – The Service Nation: Building a Thriving Future. It's our flagship event and the UK's leading forum for customer experience thought leadership.
Each year, hundreds of business leaders and service professionals come together at the London Hilton on Park Lane to learn from examples of global service excellence and share best practice.
The Institute's UK Customer Satisfaction Awards follow this event.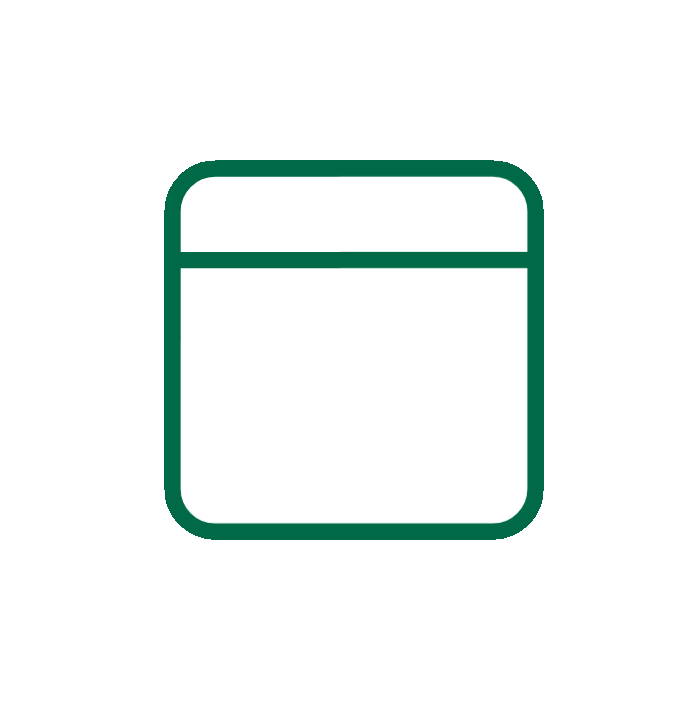 Our Annual Conference 2024 will feature a section focused on AI, including an engaging debate, exclusive research and a lively panel discussion featuring experts in their field.
Our Panellists include:
Zach Anderson, Chief Data & Analytics Officer, NatWest
Tom Walker, Head of Conversational Banking lab, Lloyds Banking Group
Sian Jones, CEO, Correla
Wayne Grimshaw, Group Director of Customer Care, albelli-Photobox Group
This unique event brings together thought leaders, experts and policymakers from various fields to exchange ideas and explore innovative solutions. It also features an exhibition area where you can engage with leading CX, research and technology providers.

Meet leaders & industry experts
Hear from the biggest speakers from a range of industries and learn from their expertise. You will have the chance to ask questions, exchange ideas, and gain insight to meet your business objectives.

Build your professional network
The Institute's Annual Conference is a great opportunity to engage with like-minded individuals, expand your professional network, exchange ideas, and build valuable relationships.

Access the latest industry trends
 Learn about new approaches to customer service – including proactive problem-solving, omni-channel engagement and the future of AI – to help you foster loyalty, advocacy and sustainable business growth.
Conference Videos - looking back, looking forward...
Official Exhibitors 2024: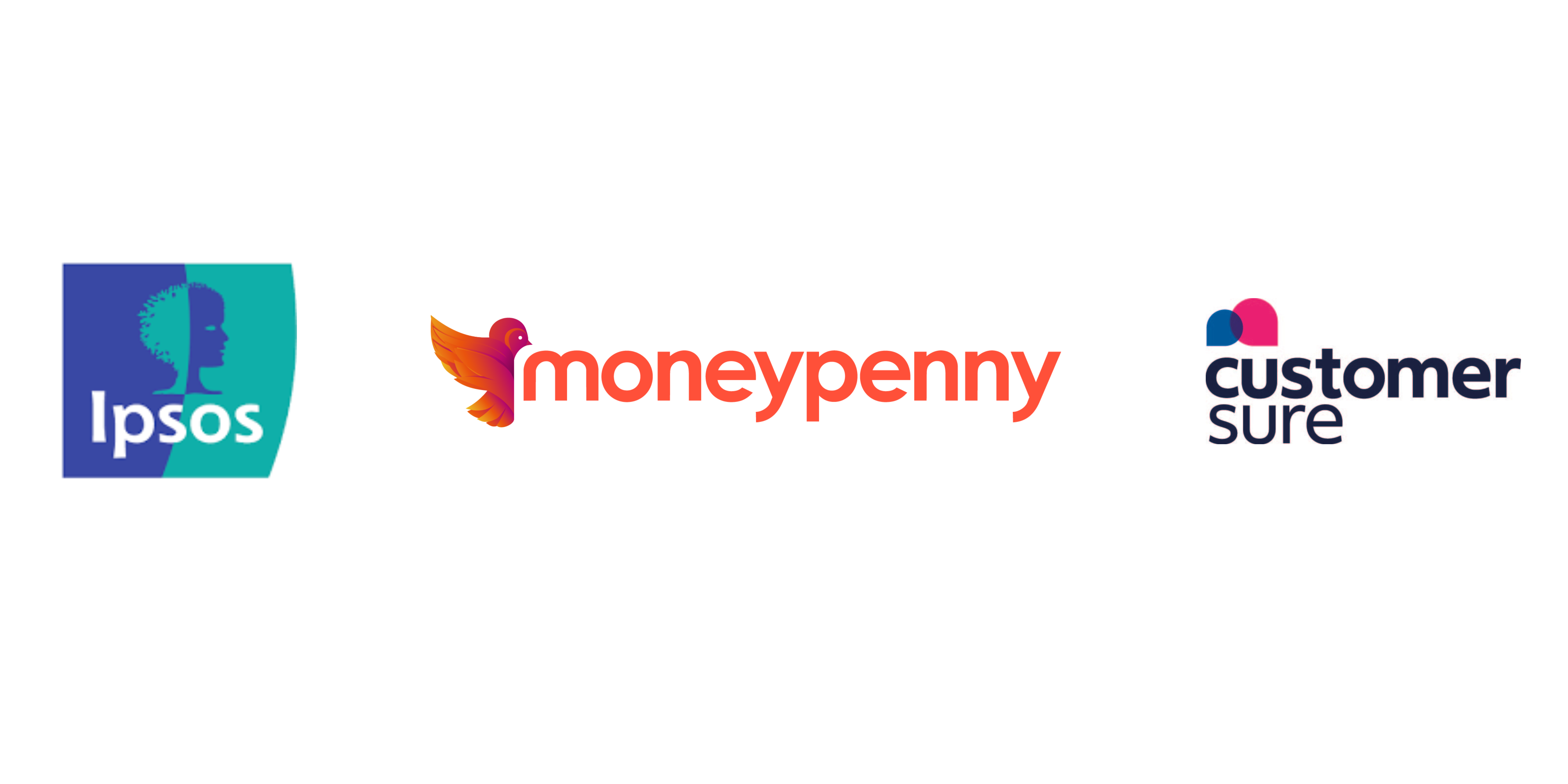 Annual Conference Chair & Speakers 2024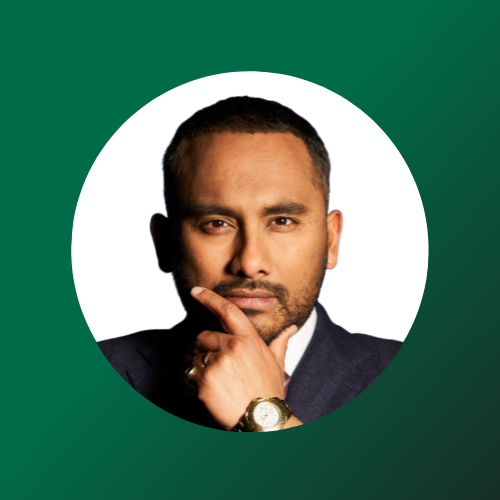 Amol Rajan, Journalist, Broadcaster & Writer
Amol Rajan is a Radio 4 Today programme presenter, Host of University Challenge and presenter of the acclaimed Amol Rajan interviews series. Amol was the youngest Editor of a broadsheet newspaper in Britain, and the first from an ethnic minority in more than a century, when he was appointed by The Independent at the age of 29.
Amol got his first break into television as the mic boy at The Wright Stuff on Channel 5, before researching and then helping to present the programme during its 2006-7 series. In 2016, he joined the BBC as its first-ever Media Editor, leading its journalism on media and technology globally. He has also regularly provided holiday cover for presenters on Radio 2, presented the Media Show on Radio 4 and been an occasional presenter on BBC One's 'The One Show'.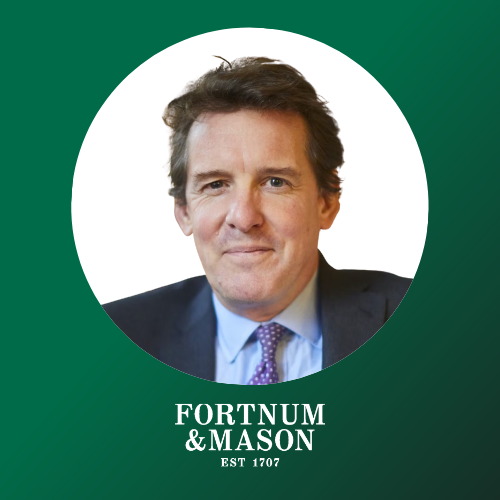 Tom Athron, CEO, Fortnum & Mason
Tom Athron is the Chief Executive Officer of Fortnum & Mason and has been in the role since joining the business on 1st December 2020. Tom is a highly accomplished and experienced retail and strategic executive who joined Fortnum & Mason from his previous role at Matchesfashion, where for three years, he held the position of Chief Operating Officer.
Prior to this, Tom spent 13 years at the John Lewis Partnership, where he held several senior roles including Buying Director at John Lewis and Chief Financial Officer at the Partnership's supermarket arm, Waitrose.
In 2015, Tom was appointed to the main board of the John Lewis Partnership Plc where he founded the Partnership's innovation unit, JLP Ventures. This unit's main aim was to identify and drive new growth opportunities and creative partnerships across the group's operations.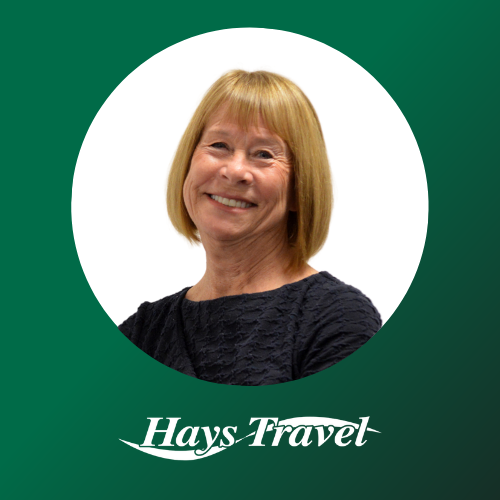 Dame Irene Hays, Owner and Chair of Hays Travel
Dame Irene Hays built her career in both local and central government. Now the owner of Hays Travel, Dame Irene has been Chair of the Hays Travel Group for 16 years. Her late husband, John Hays, began selling holidays in 1980 and Dame Irene joined him in running Hays Travel when she retired from Whitehall. Both Irene and John were hailed as 'heroes of the high street' in 2019, when they acquired the Thomas Cook estate and offered jobs to nearly 3,000 people.
Supporting and enabling young people to reach their potential has been a constant throughout Dame Irene's career. From Hays Travel's Charitable Foundation and Apprenticeship programme, to her position on the boards of the BBC, Sport England, The Football Foundation and the Department for Education, Dame Irene has consistently represented the interests of young people. She was awarded a CBE in 2008 and a Damehood in the New Year Honours List of 2020 for services to the education and training of young people.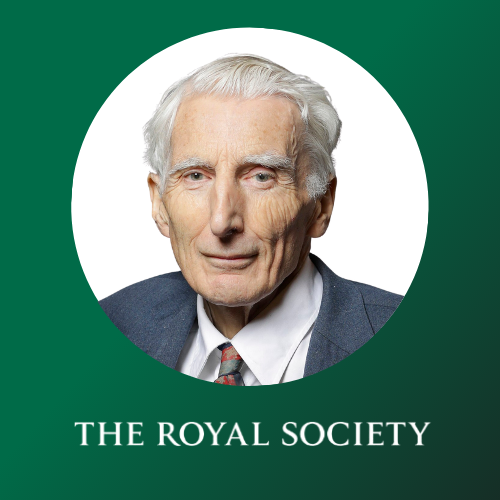 Professor Martin Rees (Lord Rees of Ludlow, OM, FRS), Astronomer Royal
Martin Rees is the UK's Astronomer Royal: he is based at Cambridge University, where he is a Fellow (and Former Master) of Trinity College. He is also a former President of the Royal Society and a member of many foreign academies.
His research interests include space exploration, astrophysics, and cosmology. He is co-founder of the Centre for the Study of Existential Risks at Cambridge University (CSER), and has served on many bodies connected with education, space research, arms control and international collaboration in science. In addition to his research publications he has written many general articles and ten books, including, most recently 'On the Future: Prospects for Humanity', 'The End of Astronauts' (with Don Goldsmith), and 'If Science is to Save Us'.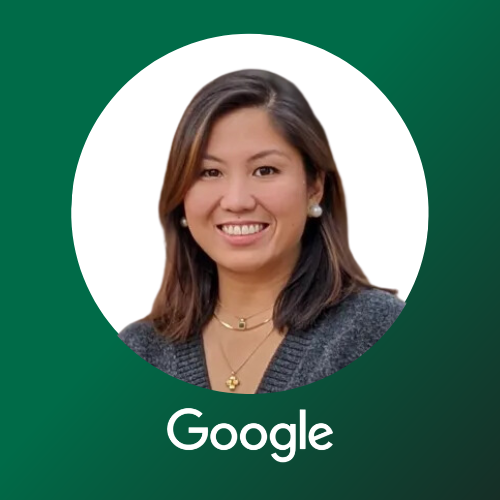 Aileen Dalisay, Head, AI Partnerships, EMEA, Google
Aileen leads Google's AI Product Partnerships team in Europe, Middle East, and Africa. Her team enables innovations in artificial intelligence & natural language processing that impact over 3bn+ users across Google platforms and services, such as Search, Bard, Assistant, Maps and many more.
Since joining Google in 2013, she has held various Sales and Business Development leadership roles across Europe and Asia Pacific, pioneering brand strategies that drive digital transformation across a range of industries. Prior to Google, Aileen was Managing Director for Omnicom's digital specialist Tribal DDB and has built businesses from the ground up across nascent & high growth domains such as mobile, digital marketing, and AI.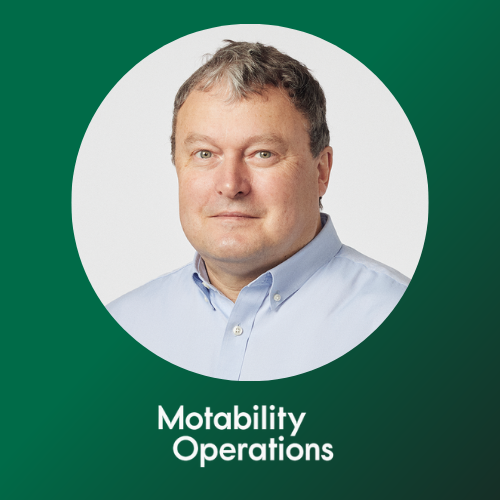 Andrew Miller, CEO, Motability Operations Group
Andrew was appointed Chief Executive of Motability Operations Group on 1 January 2021. An accountant by training, he has led organisations through periods of rapid technological change and has extensive experience of successful digital transformation in consumer-facing industries.
His experience covers strategic, operational and finance roles at a number of companies across many sectors. Most recently, Andrew was the CEO of McDonalds in the Nordics and prior to that, CEO of Guardian Media Group, where he reshaped the Guardian's portfolio of businesses to support its transformation into one of the world's leading digital organisations.
He is a member of the Institute of Chartered Accountants of Scotland qualifying in 1991, and trained with Price Waterhouse after completing his law degree at Edinburgh University.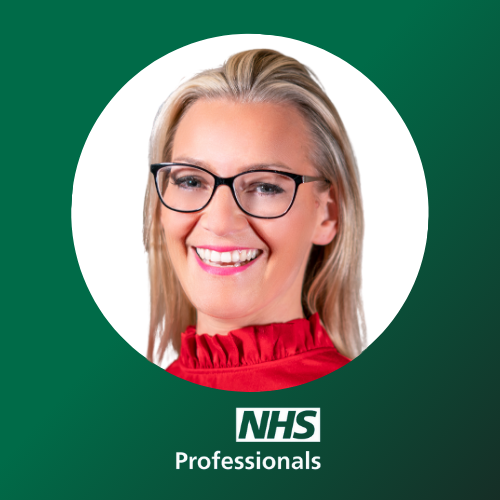 Nicola McQueen, CEO, NHS Professionals
Nicola McQueen is CEO of NHS Professionals, leading the largest flexible staffing provider to the National Health Service (NHS). McQueen has more than 20 years' experience creating effective staffing strategies across both private and public sectors.
During the pandemic, she oversaw the recruitment of tens of thousands of healthcare professionals to the NHS. McQueen is passionate about innovative workforce solutions and staff well-being and recently initiated a technology-driven transformation program to elevate customer experience at NHS Professionals.
Under her leadership, the company has earned several accolades in the past year. Including APSCo's Recruitment Company of the Year and MSP of the Year, as well as the Recruiter award for Large Recruitment Company of the Year.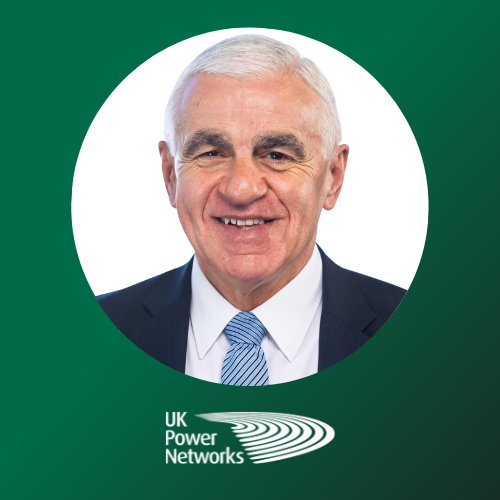 Basil Scarsella, CEO, UK Power Networks
Basil Scarsella is the CEO of UK Power Networks and has over 20 years' experience managing energy networks.
Prior to taking up the appointment at UK Power Networks, Basil was the CEO of Northern Gas Networks from 2005, distributing gas to 2.5 million homes in the north east of England. Up until 2005, Basil was CEO of ETSA Utilities (SA Power Networks), the electricity distributor in South Australia.
Basil holds a degree in Economics from the University of Adelaide and is a Certified Practicing Accountant. He is a Life Member of Football Australia and former Member of the Executive Committee of FIFA. He received the Australian Sports Medal in 2000, and in 2003 became a Member of the Order of Australia (AM) for services to sport.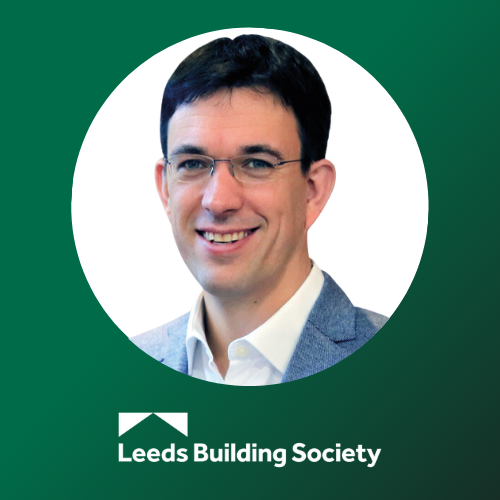 Richard Fearon, CEO, Leeds Building Society
Richard Fearon joined Leeds Building Society in 2016 as Chief Commercial Officer and was appointed Chief Executive Officer in February 2019.
Richard started his career at Oliver Wyman & Company and spent 10 years at Lloyds Banking Group in senior mortgage and savings roles. Richard has an excellent understanding of product development to meet customer needs, as well as strong strategic and commercial skills.
As Chief Executive Officer, Richard has responsibility for developing and proposing the Society's strategy, objectives and plans and maintaining the business model and culture. Richard is also Chair of the UK Finance Mortgage Product Board.
Feedback from previous conferences:
"Very insightful speakers this morning at The Institute of Customer Service Conference"
Kerry Tate,

Head of Engagement & Marketing, Capita Pension Solutions
"Great and inspirational day at #ICSConf23 Conference today, and very excited for the Award ceremony this evening."
Ceri Read, Customer Experience Lead at Jersey Electricity
"An inspirational day at the Institute of Customer Service's Annual Conference 2023, hearing from leading organisations in customer service."
Linda McLean, Customer Liaison Manager at Mactaggart &

Mickel

Homes
"I attended the Institute of Customer Service Conference in London yesterday with some of my colleagues. It was a great day with some excellent and inspirational guest speakers."
Gemma Wilson, Head of Customer Contact Centre at Scottish and Southern Electricity Networks
"We enjoyed the day and had some great conversations with other CX professionals – thank you!"
Darren

Wake, Business Development Manager at Customer Care
"Brilliant day. So well organised. Brilliant speaker line up. A key event in the CX calendar. Can't wait for next year. Thank you #ICSConf23!"
Lorraine Rough, CX Planner at Ipsos
"Informative and inspiring day with great speakers, and amazing to finally meet the whole team in person after 3 years!"
Carol-Ann King, Head of Marketing Strategy, Customer Experience Transformation at Capita
"As always a fantastic day, great selection of speakers and then a brilliant awards dinner on the evening, thank you"
Helen Reaney-Jerome, Head Of Customer Care at BOBST
"Thank you for a fantastic day. Excellent Conference, loved all the speakers!"
Emma Hearn, Customer Service Supervisor at GS Yuasa Battery Sales
"Thank you for another excellent conference, really engaging speakers"
Gemma Boulton, Head of Customer Experience at Platform Housing Group