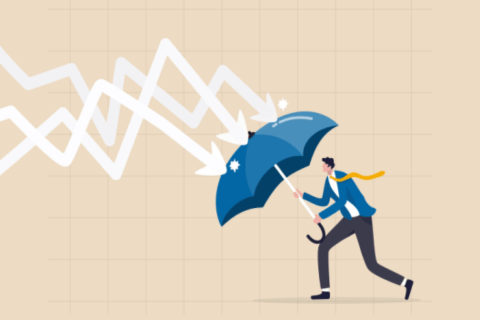 Is there a phrase more distinctively British than the stoic wartime imperative to "keep calm and carry on"?
Having watched the commentary in relation to the record temperatures set across the UK this week, a phrase that a good friend and senior business leader shared with me, is that we are doing a lot of 'Admiring the problem!' – the obvious subtext being: what are we genuinely doing to fix the issue and focus the attention on a better outcome.
I think it is fair to say most organisations made reasonable adjustments to minimise risk and support their employees and customers this week, and you know what, in the main, they did. And those forced to travel on a reduced network experienced a better or more reasonable experience and overall services were restored by Wednesday morning. By taking a decision early and communicating to staff and customers, left us in no doubt as to what was expected of us.
This is a really good example of a factor that's all too often misunderstood in business services: resilience. Resilience isn't about avoiding damage from misfortune. It's about minimising the impact of adverse events and recovering quickly from these.
By and large, customers respect and understand that companies cannot offer a fully bulletproof service. That doesn't mean they won't be disappointed, but they will forgive. The response of customers to cellular operator O2's two-day network outage a decade ago is a great example of this. Ronan Dunne, CEO at the time, took an early call to front up and accepted responsibility for a fault they were unable to swiftly resolve. He empowered his team to respond with humility and humour via customer service channels to disappointed customers. The lightness of touch shown by the team to many of the angrier responses rapidly gained the admiration of the wider nation and set a model for others to follow.
By showing resilience, and bouncing back rather than falling over, O2, not only minimised the commercial damage of compromised services, but in some ways enhanced its reputation with clients and customers. Equipping and empowering teams, and backing them with a swift operational response, requires effective training and well-rehearsed decision-making to provide the resilience that modern economic conditions demand.
It can sometimes feel hard to go a week at present without being faced with some 'unprecedented' business challenge – from record temperatures, a spike in new Covid cases or a fresh set of supply chain issues. What effective business leaders recognise is that no matter the challenge, there are clear precedents for responding effectively, and are readying themselves as well as lessons learned and the opportunity to move forward.
At the heart of all such resilient responses is early recognition, action being taken from the top down, and rapidly embedding this right across an organisation. Businesses must be honest with customers right from the offset, and by getting out ahead of service failures, request understanding, not forgiveness.
Our research shows that resilience of customer service is intrinsically linked to strong business performance. For the UK economy to move forward as a true service leader, we must all learn to keep calm and carry the can when things go wrong!