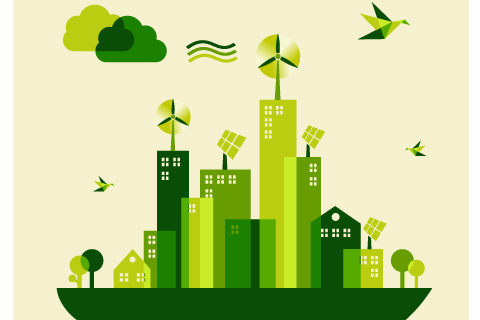 By Jo Causon, CEO, The Institute of Customer Service
Last week's United Nations report on the effects of climate change painted a grim picture of the future of our planet. Its frightening findings, combined with recent reports of flash floods across the world, act as a stark reminder that we must accelerate our response to the green agenda.
There is no denying that our collective action – or lack thereof – over the few past decades have unequivocally contributed to the overheating of the planet. However, amongst its dystopian findings, the report does highlight a narrow window of opportunity available to prevent the devastating impacts scientists have predicted from getting worse.
Yet whilst recent years have undoubtedly seen a growing recognition of the scale of change required across our economy and society, the roadmap to enable such change is less clear – and somewhat of a vacuum of responsibility has emerged between governments, organisations and individuals. The truth is, achieving deep and sustained change will require collective and interconnected efforts from us all.
The results of our breakthrough green agenda research, released earlier this year, revealed that environmental issues are becoming a growing motivator for customers when making purchasing decisions. Further still; customers are also increasingly looking to organisations to help guide them to make more sustainable choices. This presents a real opportunity for businesses to show leadership and innovation – not only for the benefit of society, but for their own financial success.
Some organisations have already made great strides; focusing on the sustainability impact of their operations and supply chains and working to put the green agenda at the heart of their customer proposition. Yet many are lagging behind. If we are to truly succeed, now is the time to sit up and take notice – providing strong governance and accountability to embed environmental issues deep within company culture and values.
Amidst the gloomy headlines, I remain hopeful about our ability to turn the tide. We have seen from our response over the course of the pandemic that we have the ability to rally together to handle a crisis – and there is no reason we cannot show the same spirit and determination to tackle the climate emergency. After all, the future of our planet depends on it.