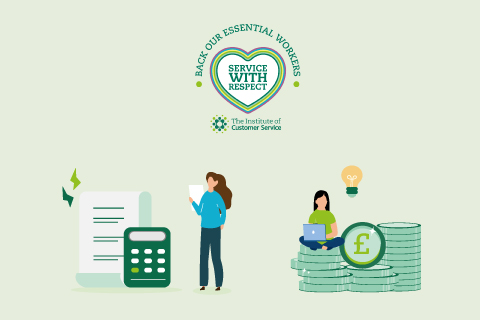 Extract from Customer Focus Magazine: Issue 38 (May 2023):
Our latest polling shows that the cost of living crisis in the UK continues to impact customer service staff significantly, with nearly half of frontline service workers experiencing hostility from customers in the past six months. We surveyed 1,488 customer-facing staff and found that abuse from customers is triggering a potential retention crisis for business, with two-fifths of respondents (44%) considering or having already considered leaving their roles as a result. This is the highest rate of staff weighing up leaving their roles since before the pandemic.
The results show that customer frustrations as a result of the cost-of-living crisis were a key trigger, with 66% of customer-facing staff having seen changes in customer behaviour as a result. The situation is set to get worse before it gets better, with a quarter of service professionals expecting their role to become more challenging in the next six months. Rising energy prices, increased living costs, and national insurance increases were some of the key triggers cited.
Hostility towards frontline staff presents a serious threat to the UK's service provision, with a record number of frontline staff thinking of leaving their role due to the abuse they have faced. Despite the high incidence of hostility, almost half of those who faced it did not report the incident. The most common reasons cited were the belief that it would not make a difference, and that it happens too regularly to be worth reporting.
New legislation for better protection 
Last year, following our continued Service with Respect campaigning, new legislation came into effect to protect public-facing workers through stiffer penalties for offenders. Promisingly, nearly a third of those surveyed were aware of the change in law that makes it an aggravated offence to assault an individual working in a customer-facing role. However, while three-fifths were aware that their employer has a clear procedure for logging customer hostility, a quarter still do not feel protected against instances of customer abuse and hostility.
These findings highlight the urgent need for employers to take action to protect service staff. This includes providing training and support to help staff deal with instances of hostility, and ensuring that staff feel safe and protected. Additionally, employers should take steps to report serious incidents and follow through with the Crown Prosecution Service (CPS) appropriately.