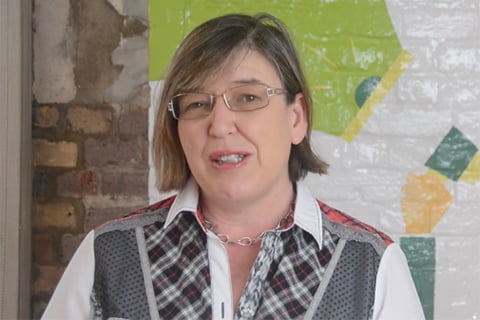 By Jo Causon, CEO, The Institute of Customer Service
While I am penning my last column of 2020, I appreciate that many of you will be working harder than ever over the remaining days of this year to uphold the standards which make this service nation great. I'd like to take the chance to say a big thank you to your and your teams, and also reflect on their achievements over the last twelve months.
In recent weeks I've heard many comments that 2020 ought to be a year to forget, an experience to put behind us and move on. I would agree for many this has been a very tough year emotionally, physically and financially. I would like to remember the extraordinary efforts that those in the service industry have put into keeping us all safe and economically secure since the beginning of this awful pandemic. We should not forget that amidst the misery, there have been acts of amazing kindness and generosity from individuals and organisations alike.
The extraordinary efforts and resilience displayed across the service industry in learning how to operate within constantly changing restrictions should be remembered with a real sense of pride. When we first went into lockdown, few of us understood the extent of the challenges that we would face over the coming months, but as our research showed at the time, two-thirds of us instinctively recognised excellence in customer service would be essential in overcoming this virus.
Over the following months, we worked with our teams, our suppliers and across industries to overcome layers of bureaucracy to take key decisions quickly and efficiently. Some of those necessary decisions had tough consequences for individuals, both financially and personally, and it is right that as we look forward to Christmas that we continue to act with kindness. We should also reflect on what we have achieved as well as some of the very real challenges often for those who can least afford it.
We should also remember 2020 for our success in pulling together as an industry behind a common agenda, protecting the rights of our teams to work without the threat of physical or mental intimidation from those we serve. This generosity of time during a period of challenge has I am pleased to report succeeded in the launch of an official Home Affairs select committee enquiry which we are looking forward to sharing our evidence in the New Year.
So while I am pleased to be putting 2020 behind me, I will not forget our achievements as an industry and I am looking forward to moving into 2021 with a renewed sense of purpose for our Service Nation.
I hope that over the Christmas break that despite worries about viruses and trade negotiations, that we find the time to be grateful and generous to one another this Christmas.
Wishing everyone a Happy and Heathy Christmas.
A quick Christmas video message from Jo?