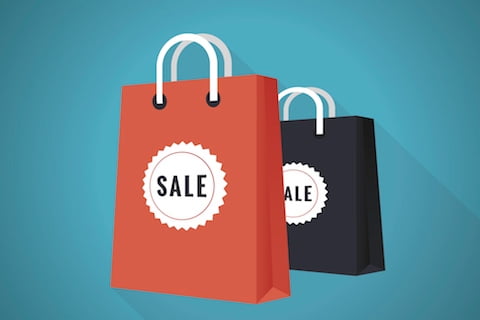 By Jo Causon, CEO, The Institute of Customer Service
Black Friday has fast become one of the busiest, and most profitable, trading periods of the year. Yet as we continue to navigate the Covid-19 pandemic, and the subsequent shifts in consumer behaviour, this year looks a little different. With physical outlets still under lockdown, customers looking to snap up discount deals and early Christmas presents are expected to turn to online sales in droves.
On the surface, this offers a real opportunity for businesses to boost sales and attract much-needed new customers. After the catastrophic blow served by the pandemic, many will be anxious to capitalise on the increased demand. However, we must tread carefully. Poorly conceived Black Friday activities can jeopardise long-term customer loyalty. And those that prioritise shifting stock over delivering a high-quality customer experience could risk permanent damage to trust and reputation.
The trend towards e-commerce is here to stay. Many months of restrictions have seen more customers become accustomed to buying more products and services online, and they will likely continue to embrace them long after the crisis has passed. Those that attract customers with Black Friday offers – and provide a quality service – can secure repeat custom long into the future.
Of course, this means getting the basics right. Failed or late deliveries, systems that struggle to cope with spikes in demand, or inadequate staff levels can all impact both the conversion of new customers into long-term relationships and the continued loyalty of existing customers. And there is also the risk that Black Friday deals lead them into a more positive experience with a competitor.
Yet I believe it goes beyond just these core principles of service. If shoppers continue to buy more online, businesses will need to offer not only a functionally brilliant service, but also a unique and inviting customer experience. We have already seen examples of unique experiences to connect with customers in a virtual world – from online fashion shows and cooking demonstrations to virtual Christmas markets – and I anticipate this trend will grow even further as we move into the new year.
Black Friday offers a real lifeline for struggling businesses across the country. But we must remember that doing the right thing, reflecting on the needs of customers, providing advice and sharing knowledge as well as keeping people safe will all be remembered long after Black Friday has come and gone. We have had an opportunity as consumers to pause and reflect, and I urge all organisations to do the same rather than being seduced by quick sales and chasing revenue. The customer experience will last long after the sale and how we make our customers feel will be remembered. It's connecting with customers on a genuine and emotional level that matters – whether online or offline.