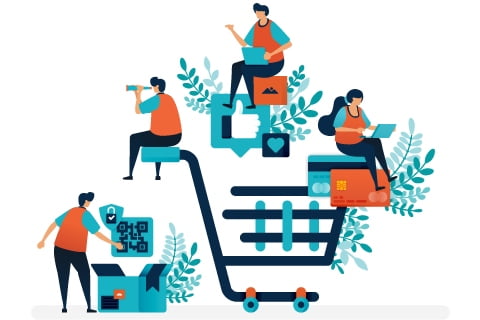 By Jo Causon, CEO, The Institute of Customer Service
The ongoing impacts of the Covid-19 pandemic continue to create challenges across all sectors of our economy – and it is clear that businesses continue to face daily challenges to keep operations running and continue to service their customers. Yet, amongst the chaos, I have been impressed and inspired by the agility and innovation shown by organisations across all sectors in finding ways to maintain authentic, meaningful connections with customers. As we navigate the disruption of a second national lockdown, and prepare for the busy Christmas trading period, keeping the customer experience meaningful, from afar, will be critical to building and maintaining customer loyalty.
Of course, this starts with getting the basics right. Fundamental principles of delivering experiences that are right first time, making access to services easier across channels and protecting the needs of vulnerable customers remain vital. Yet the most effective organisations are those that have taken time to communicate authentically with customers; driving up appropriate communication and finding new ways to engage, in the absence of physical contact.
We have seen some great examples of businesses innovating to survive and build a relationship with their customer base throughout the crisis. Restaurants have launched DIY at-home delivery boxes allowing customers to recreate their favourite dishes at home and, whilst not new, the use of apps to order food and drink to tables has become mainstream. Theatres have made performances available online to audiences ten times bigger than would be the case if they were physical. Agile organisations have not only continued to provide their customers with the services they desire, but have thought creatively to remain 'front-of-mind' for when restrictions are lifted.
As we deal with the implications of second national lockdown, we must embrace the lessons we have learnt through this turbulent year, and use them to deliver an outstanding customer experience. Much of the innovation we have seen used over the past months was born from necessity – such as estate agents offering virtual home viewings and housing associations arranging online appointments to assess home repairs.
Yet we are now seeing businesses build on this to offer truly unique, exclusive customer experiences that can be enjoyed entirely from the safety of customers' homes. Take the iconic Edinburgh Christmas market, which will, for the first time, be delivered as an entirely virtual experience, offering retailers free access to a new virtual shop window. Or John Lewis and Waitrose offering over 100 virtual Christmas events for customers. These examples of tech-based innovation will not only aid sales but help drive that all-important emotional connection with customers at a crucial time of year.
All of our research shows that customer satisfaction and experience has a direct correlation to business success, and that is never truer than in times of crisis. Those organisations that embrace what they have learnt over the past year and use it to connect in more meaningful ways with customers can build loyalty through these uncertain times.