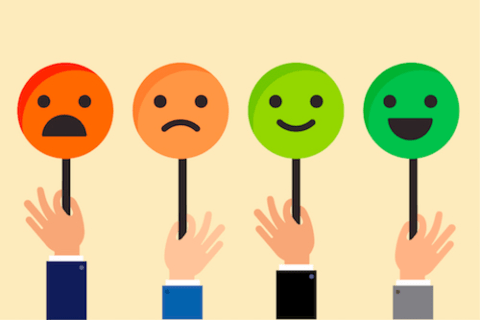 By Jo Causon, CEO, The Institute of Customer Service
Customer service isn't something that is 'nice to have'. Evidence exists to suggest that a well thought out – and consistently well executed – service strategy delivers a return on investment. You only have to look at the market share of supermarket retailers and the latest current account switching data to see that customers are driven more by experience than price. The fact is that, with the economy showing signs of sluggish performance, customer service should be at the forefront of the Boardroom's thinking. There are too many examples of where customers' needs and desires were ignored, only for the impact to be felt in terms of reputation and bottom line performance.
And this is a message that members of The Institute of Customer Service, and the wider community, cannot afford to ignore.
That is why we are using National Customer Service Week (#NCSW17) as a catalyst for some key activities. None of these will be a 'one off'; rather they have been designed to improve the way we serve our members and recognise our staff. The theme at the start of the week – which begins on Monday 2 October, is 'voice of the customer'. Yes, it's true that your customer satisfaction ratings suggest you may already know what they want from you, but complacency is a dangerous enemy so we will be encouraging UK organisations to focus on what their customers are saying, delving into the data that they hold to gain true insight and make sure that they truly engage with their customer base. The same is true for ourselves as we will continue to develop engagement plans for our members. Each and every member will have one created specifically for them so that everyone knows what our members want and anyone can help if need be.
According to research The Institute conducted recently, 84% of British consumers think that customer facing employees lack the skills they need to deliver a great experience. It is my belief that improving service skills will drive the economy; more capable staff will lead to increased customer satisfaction, improved business performance and higher paid jobs. That is why we are also going to be encouraging organisations to rise to the challenge of building their service capabilities, do they, for example, have the skills to strive in an omni-channel world and do they know what skills need to be developed to deliver as artificial intelligence and automation change customer perceptions and expectations? Of course, customer service is not just about how we build relationships over the course of one week. Only a long-term focus on the quality of relationships, with employees, customers and partners, will enable organisations to thrive and prosper. It has to be sustained 24/7, 365 days a year.