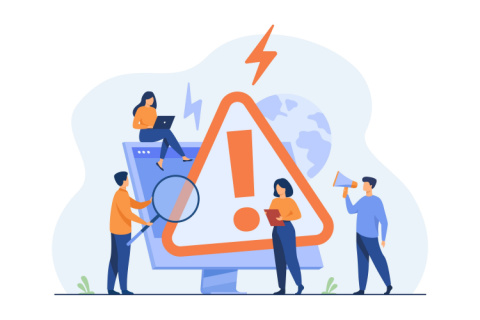 Home computers have now been with us for more than half a century, and their daily use has become a routine part of our lives for most of us. One of those lives is Jayne Sibley's mum, an enthusiastic online shopper, living independently with Alzheimer's who fell victim to phone scams, from which she lost hundreds of pounds in transfers to fraudsters. The experience inspired her daughter Jayne to launch Sibstar, backed by MasterCard, to preserve her digital banking independence through an app. This puts in place simple safeguards allowing those caring for vulnerable individuals to monitor and keep track of their spending.
Jayne's mum's story highlights that digitally excluded and vulnerable are two entirely separate categories, her diseases combined with her digital skills actually left her more vulnerable. And yet so often as a profession we bundle these two elements together, assuming that all vulnerable people are digitally incapable and vice versa.
As we deploy technology to boost efficiency and enhance the customer experience, there is a risk that some customers may be disadvantaged or disempowered – not just because they are excluded, but because as in Jayne's mum's case, the loss of human perception and empathy from digital transactions leaves them at risk. Trained professionals operating under an effective vulnerable customer policy would have been able to recognise unusual transactions and step in to assist.
Conversely, our latest research report – A Connected World – highlights that many of those who might be regarded as "digitally disengaged" are not vulnerable, but have chosen not to engage in mainstream society's embrace of technology. Such individuals are not necessarily digital "refuseniks", they may simply prefer not to engage through digital channels. I'm sure we've all got home appliances, digital watches and apps on our phones that we know are capable of further useful functions if we chose to really put the time into studying how to unlock them. But for me, life is too short and too precious to fully explore the 'steam' function on my oven.
This sort of personal context and understanding of how customers wish to interact with our organisations is key. Something may be "simpler" or "more efficient" for the majority of customers, but this is not a closed case for its blanket introduction if it will disadvantage those who are either vulnerable or digitally disengaged.
We want the businesses that serve us to recognise and respond to us as individuals, not be forced to adapt our approach for the sake of corporate cost-saving. Our research warns that the UK is suffering from rising customer frustration from the inappropriate application of chatbots, but also from online call centres. Whether the "computer says no" directly, or via a customer services operator, the result is the same – we are locked in a "circle of doom" endlessly referred back to the switchboard with no effective answer to our query. Greater focus needs to be placed on the implementation of well-designed systems and technology that can efficiently and effectively bolster the customer experience.
Returning to Jayne's mum's story, the banking sector has in general performed very well in this area, and this is reflected in our research which highlights the popularity of apps. Technology can enable rapid access to information, advice, new ideas and opportunities, and it's clear that customers enjoy the speed and convenience of the app to access information and services. But such apps cannot exist in a vacuum. The key to achieving superior customer satisfaction – that unlocks real commercial benefits – is in hitting the right blend of technology and people to combine efficiency with empathy, responsiveness with care, and personal data with personal understanding. During this week's National Customer Service Week, I hope that together we can discover how to unlock this balance for every single one of our customers, not just those willing and able to choose digital channels.