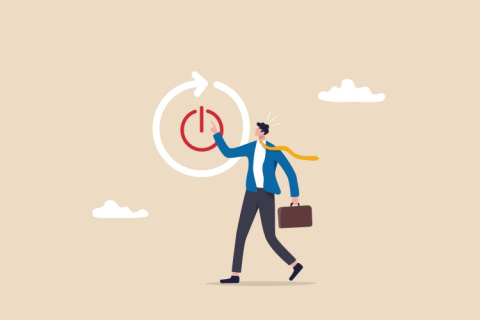 I wrote last week on the need for unity and the importance of demonstrating values through our actions. As both business and society reset themselves after a period of national mourning, there is a sense of growing pressure to pick up the pace after the summer slowdown.
A likely impending recession, global conflicts and rising energy prices all provide rational reasons for growth and employee engagement to slip. In the face of such headwinds, it is easy for a mindset of 'hunker down to survive' to take hold. A better – albeit harder – attitude to take is to stand up and seize the chance to grow. For our teams, our customers and our service nation it is crucial we try to keep moving forward. By listening to its customers, Lego seized the opportunity for global growth during the 2008 recession, so too did Airbnb by responding to the needs of hard-pressed travellers priced out of traditional hotels.
With policy announcements coming thick and fast from our new Prime Minister and her Cabinet, and the(not so) mini-Budget today, service leaders should be ready to move at pace, reassure their teams and maintain a laser-like focus on serving customers well. Navigating profound economic changes requires us as leaders to step up to the plate and deliver.
Over the coming weeks and months, we all have an essential role to play in unlocking economic growth by engaging the full efforts of our teams. Without our leadership, newly galvanised house-sellers will lack the opportunity to view homes, mortgages will go unclaimed, fresh furnishings will not be ordered. Without the support of frontline colleagues, energy contracts will fail to be struck, suppliers will not be engaged, industry will slow.
Our nation is a Service Nation, 61% of us work in customer-facing roles, and 80% of GDP is linked to the service economy. Where our leadership and effort unlocks customer satisfaction at least one point better than our sector average, we help our businesses enjoy profits that are on average 10 percentage points higher. This is not an appeal to go 'once more unto the breach', it is a reminder that the ability to inspire customer experiences that make a positive and sustained impact on the economic wellbeing of the UK is the responsibility of each and every customer service professional.
So while fresh policies may provide the opportunity for economic growth (and only time will tell on this), it will ultimately be the entrepreneurship and effort of our teams – and enterprises large and small – that will deliver on those promises.