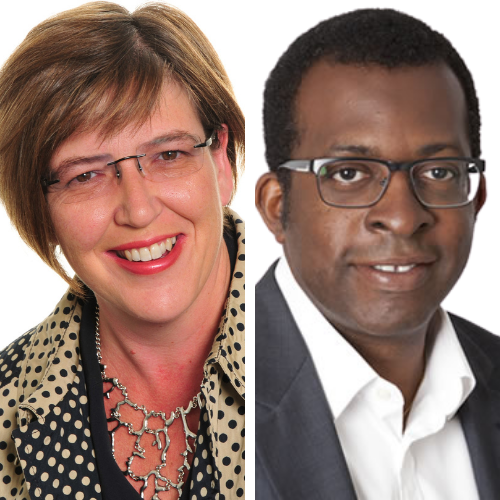 Head to Head with Oke Eleazu (Bought by Many)
Each week our CEO, Jo Causon interviews a business leader to discuss the challenges their organisation is facing. Jo's guest this week is Oke Eleazu, Chief Operating Officer of Bought By Many (BBM).
About Oke Eleazu – Chief Operating Officer, Bought By Many (BBM):
BBM is one of Europe's leading Insurtech startups, focused on disrupting traditional insurance markets by using digital to provide customers with better insurance experience. Oke has held several senior roles in major organisations, all centred on improving the experience of customers. He was Director of Customer Experience for Sainsbury's, where he created and executed a new strategy for delivering ever improving service for Sainsbury's 24 million customers a week. Previously he was Customer Service and Operations Director for Bupa and Customer Service Director at Prudential. Oke has recently stepped down from the Board of Bromford Group after 7 years.
In September 2016, he published his first book, 'The Cult of Service Excellence'. The book is about how to create the culture in any business to ensure there are engaged employees delivering exceptional customer experience.
About Jo Causon – CEO, The Institute of Customer Service:
Jo joined The Institute as Chief Executive in 2009. Since then, she has driven membership growth by 150 percent and established the UK Customer Satisfaction Index as the country's premier indicator of consumer satisfaction, providing organisations with an indicator of the return on their service strategy investment.
Working across the public, private and voluntary sectors, Jo provides strategic advice to boardrooms to raise the standards of service across the UK, providing evidence of the connection between customer satisfaction and operational efficiency and profitability.
You can send your questions in advance by emailing: icsevents@icsmail.co.uk