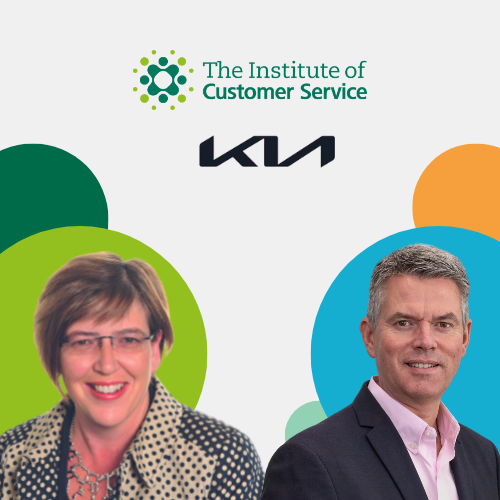 Head to Head with Paul Philpott (Kia UK)


Paul Philpott, President and CEO at Kia UK & Ireland, will be meeting with Jo Causon, CEO of The Institute of Customer Service, as part of our Head to Head series discussing leadership and challenges faced.
Paul joined Kia UK in 2007 as Managing Director to develop and implement a successful turnaround plan for the business, before moving to its European Headquarters in Frankfurt as Chief Operating Officer. He returned in 2012 to lead the UK and Ireland branches as the first non-Korean to be appointed as President and CEO of an international subsidiary.
Over 15 years at Kia, Paul has led the company to many milestones – including the launch of its unrivalled, industry-leading seven year warranty, as well as a raft of new products which have seen Kia transformed into one of Europe's fastest growing car brands. Under his direction, the company has trebled its annual sales and market share in the UK and steadily built its brand reputation.
Paul has been a leading force within the company as it has regularly set new sales records and gained market share from more established mainstream competitors.
In early 2020, Kia announced its 'Plan S' global growth strategy with a clear focus on becoming a sustainable mobility provider for consumers, communities and the wider global society, supported by the rapid electrification of its product range – by 2027 Kia will be producing 14 different BEVs around the world. Adding to the plan, the brand announced in late 2021 its sustainability vision and roadmap to achieve carbon neutrality throughout the company's value chain by 2045.  Across Europe Kia's product range will be fully electric by 2035 at the latest, although Paul believes Kia in the UK will be a fully electric brand far sooner.