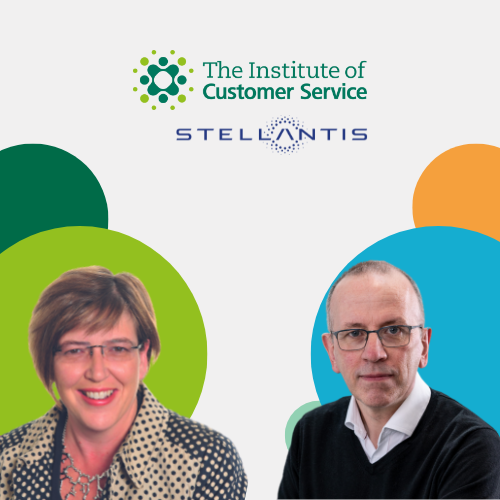 Head to Head with Paul Willcox (Stellantis)

Paul Willcox, Group UK Managing Director at Stellantis, will be meeting with Jo Causon, CEO of The Institute of Customer Service, as part of our Head to Head series to discuss leadership and challenges faced.
Paul is Stellantis Group UK Managing Director for Vauxhall, Peugeot, Citroën, DS Automobiles, Fiat, Fiat Professional, Abarth, Jeep and Alfa Romeo. He formerly held the roles of Group Managing Director for Vauxhall Motors and Senior Vice President Eurasia, Groupe PSA based in Moscow.
Previously, Paul has held various senior management positions in the automotive industry in the UK and Europe at Nissan and the VW Group. In 2005 he was appointed Vice President of Marketing at Nissan Europe before returning to the UK as Managing Director of Nissan GB in 2008. In 2011 he was appointed Senior Vice President Sales & Marketing at Nissan Europe before taking on the position of Chairman of Nissan Europe from 2014 to 2018.
Paul also holds a bachelor's degree in Management Science from Lancaster University.