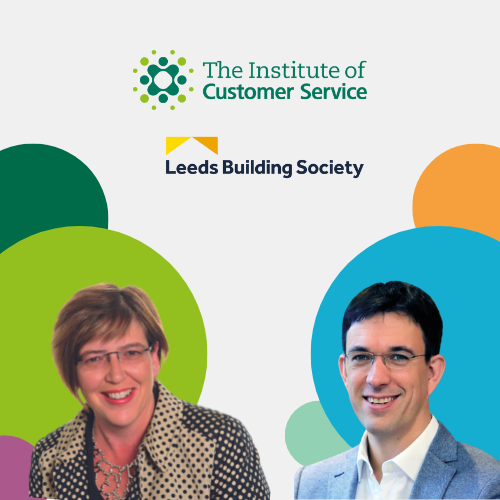 Head to Head with Richard Fearon (Leeds Building Society)


Richard Fearon, CEO of the Leeds Building Society, will be meeting with Jo Causon, CEO of The Institute of Customer Service, as part of our Head to Head series discussing leadership and challenges faced.
Richard joined Leeds Building Society in 2016 as Chief Commercial Officer and was appointed Chief Executive Officer in February 2019. He started his career at Oliver Wyman & Company and spent 10 years at Lloyds Banking Group in senior mortgage and savings roles.
Richard has an excellent understanding of product development to meet customer needs, as well as strong strategic and commercial skills. As Chief Executive Officer, Richard has responsibility for developing and proposing the Society's strategy, objectives and plans and maintaining our business model and culture. Richard is also Chair of the UK Finance Mortgage Product Board.
In Richard's words: "One of my priorities as CEO is ensuring our members are at the heart of every decision we make. Our corporate priorities have supported us in navigating the disruption caused by the Covid-19 pandemic and we've been able to continue to effectively serve members and uphold our purpose as a mutual building society. My role involves leading the management team so that we can operate in the best interests of our members."
Speakers
service in the challenging times