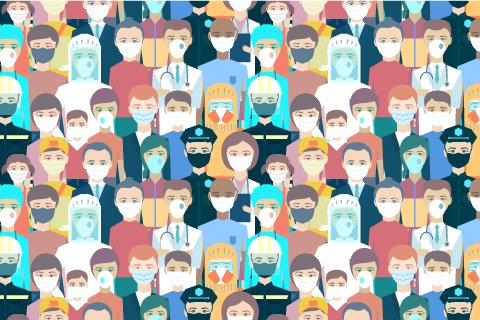 By Jo Causon, CEO, The Institute of Customer Service
As we navigate yet another national lockdown, the vital role of our essential workers has once again been thrust into the limelight. Our frontline employees are putting themselves at risk on a daily basis to keep the nation running. I'm not only talking about our remarkable NHS – though of course, they are owed an enormous debt of thanks. Thousands of employees from across multiple sectors – from retail workers, bank staff transport operators and the many contact centres who deliver what we need when we need it.
I am increasingly concerned, therefore, by rising reports of hostility and abuse towards these very workers over the past few weeks – with worrying headlines reporting frontline staff being shouted at, sworn at and even physically assaulted. And the problem is not new. In July last year, we launched our 'Service with Respect' campaign in response to this very issue. I'm delighted that so far 126 organisations have signed up to support the campaign and share our belief that customer service professionals deserve respect and protection from abuse. Yet it is clear more needs to be done.
Another national lockdown and shortages of certain products are undoubtedly affecting the consumer psyche – and our frontline workers are dealing with an increasingly frustrated and disenfranchised public. The fact that many are also taking on additional responsibilities in their role – for example, enforcing the wearing of masks and social distancing rules – is only adding to the strain.
We are calling on the Government to do more to protect these vital workers by introducing a new, standalone offence for those who assault customer-facing employees. We are pleased to have the support of MPs from across the political spectrum, and look forward to holding our next All-Party Parliamentary Group on the matter next month. Yet government action alone will not be enough. Organisations too must step up and ensure their staff have the necessary level of training and support to handle the changing requirements of their role – and are armed with the skills they need to deal with instances of hostility when they arise.
Not only are our service professionals playing a vital role in the survival of the nation during lockdown, but with 80% of the UK's GDP generated by the service sector, they will also be crucial to our efforts to rebuild the economy once the crisis has passed. It is therefore more important than ever that government and businesses support them, and ensure they receive the protection and respect they deserve.
Find out more about our Service with Respect campaign and how you can get involved here.