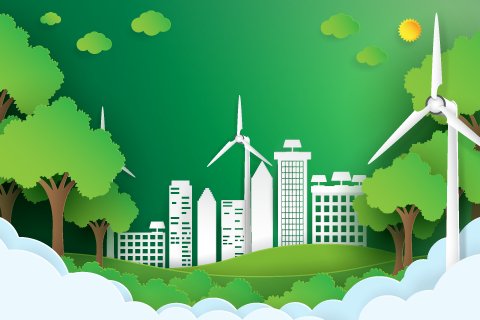 By Jo Causon, CEO, The Institute of Customer Service
As we enter the new year, environmental and sustainability concerns have arguably never been higher on the agenda. The incoming Biden presidency, alongside the ambitious goals set out by governments across the world ahead of the COP26 summit later this year, have reinvigorated the green agenda on a global scale. Combined with the worldwide shutdown caused by the Covid-19 pandemic giving us a brief glimpse of what a fall in carbon emission could look like; the issue of environmental sustainability has moved firmly into the mainstream.
Far from being a 'nice to-do'; demonstrating environmentally sustainable practices has now become a core expectation of organisations from both customers and employees. Through their approach the green agenda, businesses have a real opportunity to show leadership and innovation to not only benefit society as a whole, but also drive strong business performance.
On Wednesday 13 January 2021, we launched our latest piece of breakthrough research: Green Goes Mainstream? – sponsored by Ageas, Cabot Credit Management and Zurich – at our member-exclusive webinar. It delves into the impact of the green agenda on customer attitudes and behaviours, how organisations are responding and the key enablers to effectively incorporate the green agenda into the customer proposition moving forwards.
Whilst many organisations are committed to focusing on the sustainability impact of their operations and supply chains (albeit, with significant variations between sectors); on the whole they are less clear about putting the green agenda at the heart of their customer proposition. Yet, this could be the very key to success. It is starkly evident from our findings that environmental sustainability is a growing motivator for customers when purchasing from or engaging with brands. They are looking to organisations not only to demonstrate a credible commitment to sustainability in their own operations and business practices, but also to help guide their customers to make sustainable choices.
As we move into the future, it is crucial that organisations understand the issues that resonate strongly with their customers, and build their service offering around them. Customers want to make environmentally sustainable choices, but these must also work in the context of other customer motivators – from price and quality to reliability.
At the most basic level, customers expect organisations to comply with legal and regulatory responses, and provide transparent information about the sustainability credentials of their products, supply chains and operations. But they also increasingly want businesses to demonstrate a genuine commitment to reducing their environmental impact through searching for new, innovate solutions. This will require accountability and governance across all levels of an organisations, and a commitment to clear targets and objectives, alongside regular reporting.
As we recover from the impact of the Covid-19 pandemic and focus continues on how to 'build back better', organisations must embrace the green agenda, or risk being left behind. Yet, as with customer service, environmental sustainability cannot be faked, or turned on and off. Deep, sustained change will require a long-term commitment from government, organisations and their customers – to both improve business performance and build a better world for us all.