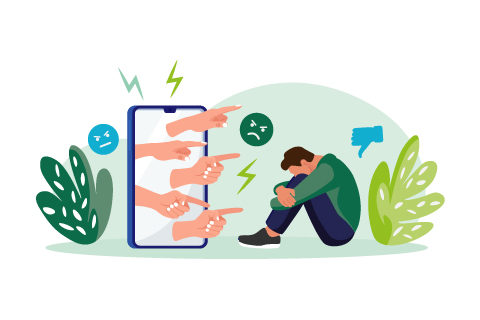 It's been just over a year since we successfully achieved a change in the law with our Service with Respect campaign to make the abuse of public-facing staff an aggravated offence.
We are proud to have spearheaded a cross-party, cross-sector, and cross-society approach to create meaningful change that benefits workers, managers and their organisations. But 12 months on, are we seeing enough progress?
From the data we have collected, the conversations we have had with CEOs, and the testimony we heard at our recent APPG meeting, we have not yet seen the dramatic improvement we would all want. Those in customer-facing roles might be better protected from abuse by law than 12 months ago, but without coordinated action from businesses, the police and the judiciary, they continue to endure the various forms of hostility we have been reporting on for the past 3 years.
Organisations are still reporting shocking incidents to us – from violent attacks on public transport workers to virtual abuse to those working in contact centres, and attacks on female broadband engineers. When we are trying to attract more people into the service profession, no one should experience this, whatever their role.
If anything, the problems businesses face when it comes to abuse of staff appear to be getting worse and we all need to find a way of responding to this.
One of the key things we can do is have a zero-tolerance approach to abusive behaviour and bring this matter to public attention by a stronger public awareness campaign. Over 220 businesses have already shown their support, and we need that to continue to build on this. And we also want the Home Office to play their part in helping us all raise awareness of the greater protections now in place.
Businesses are in many cases doing their bit by reporting and investing in training and support. At our recent meeting of the All-Party Parliamentary Group for Customer Service, before summer recess, we heard from businesses like Co-Op, John Lewis, Openreach, first direct, and Nottingham Trams about the abuse their people regularly face – from racist abuse to physical violence.
From the discussion, it is clear that we do need the police authorities to respond more, with better reporting and detailed coding of these types of attacks, so we can track the outcomes more effectively. We heard the speed and frequency with which the police respond to calls for assistance with serious incidents varies hugely from region to region. We need to look at which police forces are getting things right and ensure their lessons are shared across the country.
As we take stock of the campaign, I want to encourage all organisations to continue reporting abuse, involving the police where necessary, and tell us if you're not getting that level of support. We are here to help.
Failing to ensure the safety of frontline workers is bad for society and bad for the economy. It impacts recruitment and retention and hampers the UK's ability to improve productivity.
The recent UKCSI should be a wake-up call for us all. We need more customer service professionals, and they will only be attracted to this important profession if they feel that they are operating in a safe environment where they are genuinely respected. With the concerted effort of our members, campaign supporters, Government, the police and the public, we can move forward and support all our hardworking professionals.