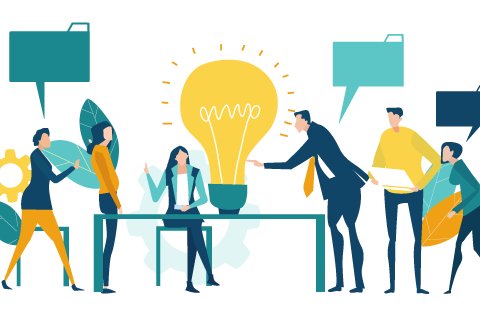 By Jo Causon, CEO, The Institute of Customer Service
It's been a tough 12 months for everyone living and operating through the Covid-19 pandemic. For businesses, it has been a real challenge to exist and adapt in the here and now while finding the time and space to look forward to consider the roadmap ahead.
But it's becoming increasingly critical that organisations should do just that. As the recovery builds, businesses should step back, consider the learnings and think really hard and creatively about how they shape themselves for the future.
I am somewhat concerned that many organisations are taking too narrow an approach. At the moment, the discussion is centred on developing a 'hybrid' work model for the recovery phase and what that will look like. Three days office, two days home? Two and three? Four and one? That debate is fine – and needed – but it by no means covers everything we should be thinking about.
For one thing, the hybrid debate is in my view overly focused on place – where works get done. But to fully consider the issues, you need to think about it in terms of activity too – what type of work gets done. Some forms of activity – problem-solving, collaboration – are by their nature more effectively done in a face-to-face environment where people can directly bounce ideas off each other and iterate solutions as they go. Other kinds of work can be done just as effectively from a remote location.
In the customer service context, we also need to remember that many types of service are not – or cannot be – delivered remotely from home in any case. A significant proportion of service staff have to work physically at a specific location, whether that's a retail store, leisure facility, airport, station etc.
So, let's not allow the hybrid working discussion to be dictated by place. It has to be a holistic debate that considers the different factors, with room for genuinely creative solutions. Could some activities be better done, or done just as effectively, during the evenings for example? How much free rein should organisations give their people to genuinely work flexibly – at a time, place and format truly of their choosing? What standards and protocols do the organisation need to establish that will achieve the optimal balance between consistent standards of quality and governance on the one hand, and people empowerment and enablement on the other?
This debate is hugely important to how service is delivered – but it won't be complete without also considering customers. The fact is that Covid-19 has introduced or accelerated some profound changes. A large cohort of customers have remained gainfully employed through the pandemic and have built up significant savings due to lower discretionary spend over the last year. There is substantial pent-up demand to be unlocked by businesses with the right proposition.
That said, another effect of the pandemic has been to make many people reassess their consumerism, questioning how many things they really need to buy and increasingly placing sustainability and lower consumption at the heart of their values.
Others, meanwhile, have sadly experienced much harder times through the pandemic – losing their jobs or working reduced hours and facing a highly uncertain future. We should remember too that we are yet to see the impacts of the end of the government's furlough scheme. But already, some stark indicators are beginning to show through. There have been reports, for example, that unemployment in Birmingham stands at around 15% – the highest it has been since the 1980s.
In short, one of the effects of the pandemic has been to make our society as polarised as it has ever been in modern times. Recent violence in Bristol against the government's Police and Crime Bill was a graphic demonstration of the undercurrents of alienation and frustration that exist, however much one may disagree with how this was manifested.
Brands need to take account of the fact that the market they are serving now is simply not the same as it was before the pandemic. In the context of such polarisation, what does this mean for their brand promise? Who are they trying to serve, and how? How do their core values relate to the reality that customers are experiencing on the ground?
All of these factors increase the importance of the service agenda. Organisations need to show that they care about their customers and understand their changing priorities as circumstances change; that they care about the planet and the sustainability agenda and are taking decisive steps to address it in their own businesses; and that they care about their people and, by helping them manage their work and life commitments flexibly, are enabling them to serve customers better.
Getting all of this right is certainly not easy. But the organisations that take the time to stand back and think creatively to find holistic solutions will be in a far better position to thrive as we move through the recovery.