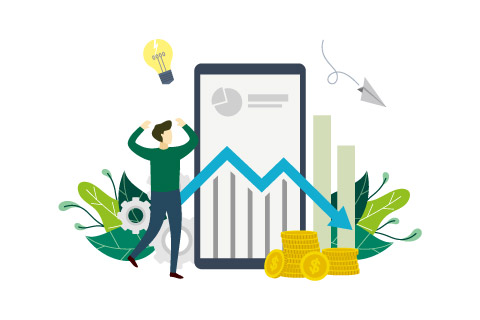 As 2023 gets underway, the UK economy is hovering on the verge of a recession. With the cost of living crisis making itself felt and inflation still around double digits, it is likely to prove a challenging year for individuals and businesses alike.
So it is very concerning that in our latest UK Customer Satisfaction Index (UKCSI), we find that customer satisfaction levels have dropped by 0.7 points to 77.7 (out of 100). After stalling throughout 2022, satisfaction has now begun to move on a downward trend. One of the key factors driving this fall is a rise in customer complaints and problems – 16.5% of customers say they experienced a problem and this is an increase of 2.9% compared to pre-Covid times.
Complaints dragging productivity down
What this means is that customer-facing employees are spending nearly five working days a month dealing with customer problems. That's 20% of their working time. This creates a significant drag on productivity and indeed we estimate that it constitutes a collective cost to the UK economy running into the billions every month. At a time when the UK economy is struggling with all the recessionary forces besetting us, this will only make the situation worse and could deepen and prolong the downturn.
This is precisely why the service agenda is so important, and why organisations need to embrace it not as a cost but as an actual driver of sales, profitability and loyalty to their brand.
Some positives to take
Of course, the picture is not entirely negative. We continue to see some organisations excelling in their satisfaction performance and pulling away from the pack. Many of the big names in retail are maintaining high customer satisfaction – 13 out of the top 50 are in the retail sector, both non-food and food.
There is also some encouragement to be found amongst customers themselves regarding their financial situation and spending expectations. In this period's UKCSI, we included a set of questions specifically around the cost of living – and found that, while 15% of consumers describe their financial well-being as poor or very poor, three times as many (46%) characterise it as good or very good. Customers are being more considered with their spending habits – with 28% thinking more carefully about what they spend their money on, 25% shopping around more to find the best deals and 18% making fewer impulse purchases – but on the positive side, almost three times as many (35%) indicated that they are willing to pay more for excellent service than those prioritising lower cost, no-frills service (12%).
Polarisation challenge
Any optimism that we can derive from this, however, needs to be tempered by the fact that we may simply be yet to see the full impact of inflation and economic pressures on personal finances. For example, our research found that over a quarter (26%) of consumers expect their personal debt to increase in the next six months. And what is also abundantly clear is a deep polarisation between customer groups in levels of financial well-being. This immediately poses a service challenge to organisations, who need to recognise and respond to the different needs and concerns amongst their customer base.
The signs are, however, that organisations are losing their service impetus. More organisations have seen a drop in customer satisfaction than have seen an improvement. Five of the 13 sectors that we track in the UKCSI have seen a drop of over one point in their satisfaction score compared to January 2022, while only three sectors have seen a (very marginal) increase. The decline in satisfaction with complaint handling has been a factor in this, but in fact amidst an increasingly volatile and fractious external environment, all four other dimensions measured within the UKCSI have declined. Satisfaction with organisations' ethics and with their levels of emotional connection, trust and reassurance have fallen by a point each year-on-year, to 75.8 and 76.8 respectively.
Redoubling efforts – rising to the service challenge
In short, the UKCSI paints a worrying picture. If we are to get out of a recessionary cycle, organisations need to lift their heads out of short-term firefighting and crisis management and redouble their focus on really meeting customer needs. This means thinking about the whole customer experience from end-to-end, getting the right blend of digital self-service and human support, investing in people so that they are equipped to provide empathetic service, and clear and transparent communication that manages expectations where necessary and builds customer trust.
As we emerge from the Covid years and face into the present challenges of economic uncertainty, rising costs and faltering confidence, this feels like a critical inflection point. Organisations need to be crystal clear what their customer experience will look like, which customers they serve, how customer needs and behaviours are evolving, and how to respond.
Those that do this well have a fantastic opportunity to differentiate themselves from their rivals and win increasing customer share. Those that fail to do so will become ever more clogged up in customer complaints and issues, pulling productivity down.
For the sake of the economy as a whole, we need businesses to challenge themselves even harder to achieve customer service excellence week-in week-out, making the UK a proud 'service nation' where the quality of the customer experience drives increased demand and raises economic performance.