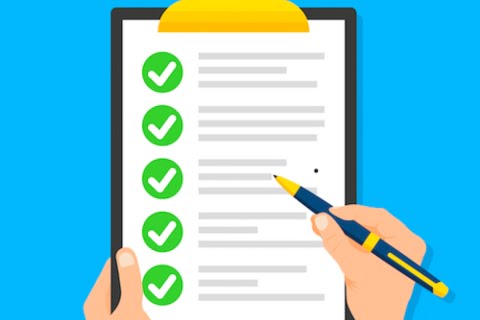 By Jo Causon, CEO, The Institute of Customer Service
As we approach the end of 2017 it seems fitting to look back and ask how organisations have fared with the customer service agenda this year. The answer is that many have fared well, but with room for improvement. On one hand, it's been really positive to see levels of customer satisfaction, measured through our UK Customer Satisfaction Index, going up.
On the other hand, we've also seen a rise in the amount of effort that customers need to put in when a problem occurs. This is something that needs greater examination as I am concerned that organisations are getting better at resolving issues once a failure has occurred, rather than really improving the overall experience. What they need to be doing is stopping the problem occurring in the first place by really designing the best customer experience.
I believe that if this is left unchecked we will see a decline in satisfaction. In terms of the customer perspective, one thing that has stood out this year is the extent of individualisation and personalisation that is now required by organisations, especially as within society we are also seeing greater levels of polarisation between different customer groups.
Our research shows that a significant proportion (28%) are prepared to pay more for a great customer experience. But around 15% of customers are very price-led. The majority sit somewhere in between, prepared to pay a fair price for good service. This raises big questions for organisations. They need to ask which segment of the market they are actually serving and targeting.
They need to discern who their customers really are and what matters to them. Even with the best will in the world, it isn't possible to serve everybody so it's vital to be really clear about your purpose, what your organisation stands for, and how you are relevant to your customers.
Customer motivations and priorities remain broadly the same They are looking for organisations with which it is easy to do business, whether that's through technology (e.g. online or mobile apps) or through a human channel. They want to deal with staff who are knowledgeable, keep their promises and are willing to help. When a problem arises, they want to feel valued and that their issue is important to the organisation. This won't change in 2018, but it's likely to become even more important. If 2017 was a tough year for businesses, with a challenging economic climate and uncertainty abounding over Brexit and other political issues, 2018 will be the same and more. Brexit negotiations will become more detailed and specific (and with ever higher stakes) but even at the end of 2018 the future could still be uncertain.
If businesses find it harder to recruit talent from Europe, they will need to work harder to attract and retain UK-based staff: employee engagement will be a crucial area. Meanwhile, the cost of living is likely to continue to rise, squeezing consumers more and driving even more pronounced customer polarisation. We could also see a continuation of the trend for government and regulatory intervention in industries where there are perceived market blockages or concerns. The 'sharing economy' will come under even greater scrutiny and its big players will face more pressure to demonstrate that they are looking after the workers in their care.
The drive towards automation will continue, but that will have to be integrated into the customer experience agenda, not tacked on as a separate activity. So, if you thought 2017 was challenging, welcome to the next 12 months! There will be real opportunities for the organisations that get it right and act on the conviction that the customer experience is a core differentiator. But those that get it wrong will struggle like never before.
We're sure to see more customer service horror stories, (United Airlines customer being dragged off a plane?) and we're sure to see more customer service highs (keeping to the same sector, the story of Jet2 looking after their only customer in style on one of their last flights of the year was a great example). But it's those organisations that get it right day in, day out, and invest in service as a strategic driver who will reap the real benefits.
For me, the highlight of 2017 was our research that proved the link between high levels of customer service and higher levels of revenue and productivity. That's the return on investment prize that will await the most service-led organisations of 2018.