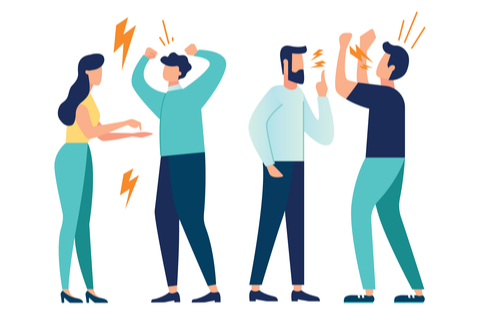 With passengers being advised not to travel on trains unless necessary next week and UK airlines told to cancel flights that they can't deliver this summer to prevent a repeat of last month's travel chaos, it's clear that there will be a lot of disappointed customers over the next few weeks.
And with key summer events such as Glastonbury and Wimbledon taking place, and foreign summer holidays much anticipated after two years of covid restrictions, it's not surprising that customers will experience a range of emotions about the news – most likely anger and frustration. Customer-facing staff, either on the phone or face-to-face, are likely to be on the receiving end of these emotions, which, we all know, is misdirected and unfair.
There is perfect storm of issues facing organisations in all sectors – staff shortages resulting from Brexit and Covid, rising energy prices, and supply chain issues due to the Russia-Ukraine war. Organisations are facing into a lot of fast-moving issues within an incredibly challenging environment, and we need to step out of this. In fact, we have reached a crucial moment where organisations need to take a long-term view, manage risk and plan for future crises on this scale.
We live in uncertain times, geopolitically, and an event unfolding thousands of miles away is impacting UK businesses in fundamental ways. A short-term view of resource planning, especially around those interfacing directly with customers, may result in a vicious circle, with over-stretched staff in customer-facing roles with the resultant stress-related absences. This in turn, impacts customers who will get frustrated with long delays in dealing with customer service staff.
This particular moment in time, the summer of 2022, though it might not seem like it, actually presents an opportunity for businesses. It gives them a chance to really evaluate the value of the customer experience to the business and the need to invest across the service delivery function, invest in it properly, use technology to improve efficiency, retain top performers with fair salaries and provide training and support for an emotionally difficult job and plan properly for future crises. Doing this will lead to better staff retention, greater customer loyalty and satisfaction, better financial performance and minimise the risk of damage to corporate reputation.