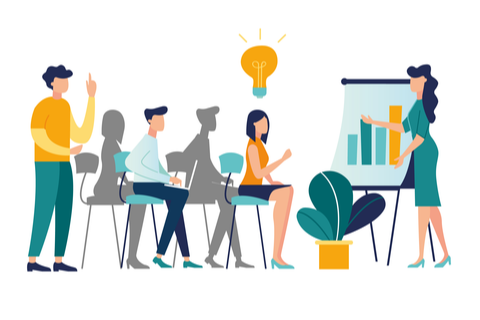 Recent headlines bring into sharp focus that we are living through one of the most volatile periods in history. In addition to the challenges post-Covid and the escalating cost of living crisis, reports of a so-called 'summer of discontent' present yet another reflection point for us all.
The proposed rail strikes are a stark reminder that public-facing employees are essential to keeping the country running, as staff shortages continue to plague organisations across different industry sectors. Businesses who fail to invest in their recruitment and retention talent strategies are putting their very existence at stake.
Our Customer Behaviours research – launched last month – showed a marked change in customer expectations and behaviours in the past couple of years, with a greater emphasis than ever placed on quality of service. More invested customers means customer service staff require a broader set of skills than ever before – a new blend of tech, with empathy and problem solving. These roles require well-trained and highly-skilled employees, able to deal with a range of complex and sensitive issues.
In the energy sector, for example, with spiralling fuel costs, customer service staff are taking calls from a range of customers, including those who may be distressed, anxious or clearly very vulnerable, and having to guide and help with their queries in a sensitive and compliant manner. The risks of getting this wrong can be very distressing for both customers and colleagues alike. I remain increasingly concerned about the impact on overall health and well-being as a result of the sustained pressure.
It is vital that organisations invest in training for these staff so that they can do their job as skilfully and confidently as possible. Handling challenging interactions, understanding vulnerable customers and the digital skills training required to manage the growing range of service channels available and measure the business impact of the customer experience will help with retention, with employees less likely to look elsewhere if they feel they are getting professional and meaningful personal development with their current employer. Receiving the right training and right support empowers employees to manage the day to day progress in their careers and feel valued by their employer.
What we are now seeing is the new customer service profession, with those in customers service succeeding at the highest levels of business. This will be an on-going trend to watch, as I do believe that the profession has genuinely come of age. However, we must do this, and investment isn't just about making funds available – it's about time. Proper coaching and support requires thought, effort and skill, and we must pay attention to this now more than ever to ensure we get out of this on-going short termism.
We are encouraging UK businesses to ensure their long-term productivity and profitability through service excellence. This will also help make us the best service nation in the world – and investing in learning and development is one of the key ways we'll achieve this.