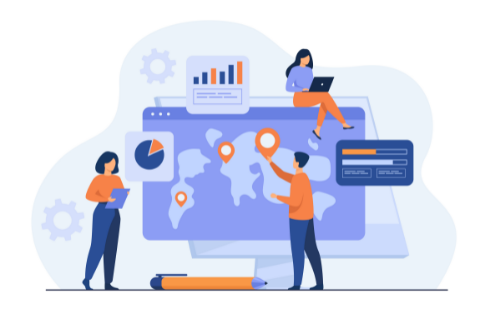 This week's Jubilee celebrations come at a strange time for the country – in the wake of supply chain issues, the emerging post pandemic challenges, and the geopolitical uncertainty. Add to that to rising inflation and the escalating cost of living crisis, and you may feel as though the celebrations do not truly match the mood of the nation.
In spite of this, there is no doubt that the range of activities planned over the long weekend could serve to foster a sense of greater togetherness up and down the country. Communities and families from across the nation are set to be coming together to celebrate in unison, with flag waving and street partying in full-flow.
The desire to celebrate as a community reflects a wider shift we have begun to see in society over the past few years: the desire for localism. This is reflected in consumer behaviours – with many increasingly turning to services closer to home. This trend was undoubtedly accelerated by the pandemic, as restrictions forced many of us to discover the range of services available on our doorstep. Indeed, we may now be seeing a distinctive shift away from global commercial brands for some customers, as shoppers choose to support local businesses with connections and values they relate to.
Our latest UKCSI, published in January, demonstrated that significant numbers of customers are deliberately choosing organisations for a range of ethical reasons, especially a focus on customer service (20% of customers), local relevance (17.3%) and a commitment to environmental sustainability (11.9%). These results are worth highlighting and represent a real shift in attitudes for a group of customers in a post-Covid world. The fact that nearly one in five identified being a local company as their second ethical concern indicates the importance that businesses should place on localism.
A critical factor to this transition is trust. For me, when I think of something being local, a huge aspect of this is knowing something's provenance and therefore that it is genuine. Trust can manifest itself in many ways, though our report points toward two particularly important factors: authenticity and accountability. Staying local has become associated with convenience and familiarity, but with the additional advantage of being able to support jobs and businesses in your local area and economy.
Given the financial constraints that are affecting us all, people are placing greater emphasis on what they buy and where they buy it from. This makes the local experience, and therefore the local economy, even more important. It is also places a greater need for global brands to think about how they achieve this.
As people gather over the next week, and enjoy their days off together, many will be looking for a local service which is authentic and for a place where they are able to create personal connections and order 'the usual'. The onus falls on organisations to foster this feeling of belonging and familiarity, with great service where staff feel valued and respected has to be a good place to start.
Picture credit: Freepik