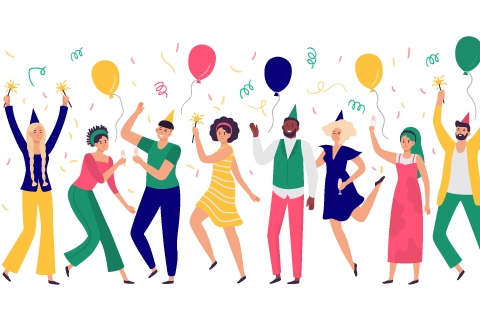 It was National Customer Service Week (NCSW) at the beginning of October and, like every year, it was a great opportunity to celebrate and recognise the hard work, professionalism and dedication of customer service teams in organisations around the country.
On one level, it was a much needed chance for teams to enjoy and recognise the efforts of everyone around them. It's been nothing if not a busy and challenging year. Over the last eighteen months, our industry has seen tremendous change, from Covid-enforced new working practices and the impact on our organisational cultures, to the acceleration of hybrid working and the use of artificial intelligence in supporting customer interactions.
The collective commitment of customer service professionals to delivering excellent service has remained constant throughout the pandemic. From keeping the lights on to ensuring stock is on the shelves, service teams have helped maintain living standards and keep the social fabric of our nation strong over the last 18 months.
So, this year's NCSW was an important chance to stand back and take stock. It was really inspiring and motivational to see the fantastic levels of engagement we had once again with so much creativity, energy and input on display. We had an engaging and thought-provoking programme of events through the week, with a range of external and internal speakers. Our Customer Service Heroes competition at the end of the week saw huge buy-in with numerous entries showcasing examples of service going above and beyond.
Interlinking skills and attributes
We divide the week up into different themes each day – The Changing World of Work; Service with Respect; Skills and Capabilities; Effective Strategy and Leadership; and Recognition. What really struck me this year is the extent to which each of these are interlinked. Just as we live in an increasingly complex world where operations and supply chains are interdependent and overlapping, so the skills and attributes of brilliant customer service teams must reflect this.
In a more digital world, the skills and capabilities required are shifting. Good service includes the ability to use and integrate the right technology at the right time to serve the customer – although there will always be a core need for those fundamental customer service abilities of empathy, emotional intelligence and problem solving. The way in which we work is shifting too, not only to a more digital and online model but also with a growing element of remote working. The hybrid model that we're likely to see adopted by many businesses moving forward will bring with it both great opportunity and some challenge. The opportunity is for staff to work flexibly and balance their weeks, and for businesses to build agile models that respond to demand. But the challenge will be getting this right operationally to optimise service levels and keep a strong team culture when individuals are more dispersed.
Across all of this, the need to be treated with respect is obviously fundamental. We have been proud to run our Service with Respect campaign which has attracted really strong engagement and support. We need to ensure we don't allow the focus on this to slip. There is never any excuse for hostile or aggressive customer behaviour towards people that are trying to help them.
To navigate the changes that are all around us, effective leadership is obviously key. Customer service leaders must lead from the front – being visible and engaged with their teams, and clearly communicating the vision and objectives. They must also, crucially, have the ear of the Board. Service must be acknowledged as a key organisational KPI – service excellence has a measurable ROI of its own, boosting financial performance.
And then there is recognition – which marks the culmination of NCSW. There's no doubt the demands on customer service teams have risen. This makes it even more important that their efforts and achievements are recognised and celebrated, not just during NCSW but on an ongoing basis as individuals and teams continue to represent brands and meet customer needs.
Service excellence all year round
NCSW really is an opportunity to reflect, recharge and learn. For me, the most important lesson of all is that customer service excellence fundamentally matters – and we have to achieve it day in, day out, every day of the year.
It certainly seems that the coming winter will be challenging. There are serious supply chain issues facing businesses across many sectors. Customers may become increasingly frustrated at gaps and delays – at a time when rising costs are also putting extra pressure on many individuals as well. I hope we don't see a 'winter of discontent'. But if we do, it will be a time for service excellence to come to the fore and prove why it's invaluable, all year round.