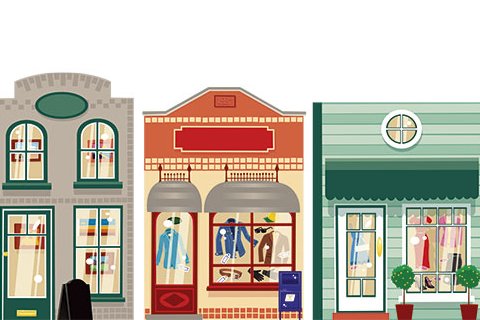 By Jo Causon, CEO, The Institute of Customer Service
Over six months on, the impact of the Coronavirus pandemic continues to send shockwaves through our economy, not least our traditional high streets. The latest headlines show a sustained fall in footfall, as fears over travel and the impact of people continuing to work from home keep visitors at bay. Combined with new, stricter restrictions on social contact, it is evident there is still a long way to go on the road to recovery.
Yet if we are going to pull the nation out of recession and towards a brighter future, perhaps it is time to consider a change intact. Alongside its many challenges, the pandemic has brought about an interesting opportunity – the revitalisation of our local services. Research by the government's high street task force earlier this month revealed local town centres have more successfully weathered the storm than their big-city counterparts – as customers search for options closer to home.
Throughout the pandemic, local high streets have acted a lifeline for the communities they serve – offering essential retail and services, as well as a gateway to local parks and green spaces. Whilst much of the reliance on local services was borne from necessity, we have also seen a greater sense of community spirit emerge, and this does not seem to be slowing down even as restrictions on travel ease. Customers want to remain loyal to the local businesses that went above and beyond to serve them in the peak of the crisis and have begun to realise that they can access all the essentials they need closer to home.
Instead of ploughing our efforts into a return to the 'way things were', perhaps now is the time to innovate and adapt; and build a new economic model. Thinking more about local hub and spoke working as well as considering greater mixed usage in our city centres. We have an opportunity to harness the demand for shopping local and working closer to home; thinking creatively about new uses for buildings and spaces to transform our regional town centres into vibrant multi-functional hubs.
When laying plans for the future, businesses must ensure they respond to the demands of their customer base and this includes having sufficient options to serve customers on a local level. What's more, as many organisations consider what to do with large city office spaces in the face of increased demand for flexible working, there is a significant opportunity to transform local outlets into regional working hubs. This would allow employees to enjoy the productivity and creativity of a shared space, without having to venture as far from home.
As I have said time and again throughout the crisis, to survive in the new world, we must innovate, and avoid the temptation to rely on the status quo or simply to return to how things were. The pandemic has provided us with a unique opportunity for re-invention – and we should not waste it. In we think creatively, we could revitalise our local high streets, build stronger and more sustainable communities and boost our service nation.