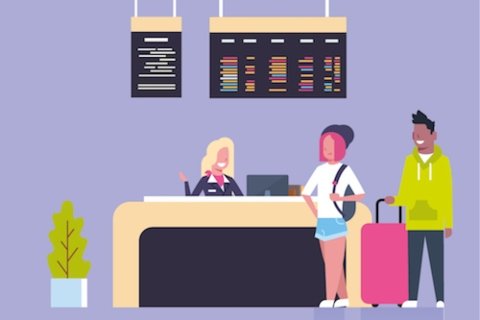 By Jo Causon, CEO, The Institute of Customer Service
We're in peak holiday season again, and this year feels like one of the most important ever for the UK tourism industry. One of the main effects of the Brexit negotiations so far has been a fall in the value of the pound, to the point where parity with the Euro is not far off. This has a double impact: making the UK a better value destination for overseas tourists, while also driving up the number of Brits who remain on 'staycation'. This means that the UK tourism and leisure sector could benefit from both ends and enjoy a bumper year. Some people may ask whether this matters and in my view the answer is 'yes'. It is important not just for the industry itself, but for the UK as a whole.
The tourism industry is worth some £106bn and supports 2.6m jobs. A buoyant tourism sector supports the national economy in an important way and can create a ripple effect that helps drive GDP up. But, to maximise the opportunity, providing an excellent customer experience will be key. The industry is in a good position to do just that, as the UK Customer Satisfaction Index regularly sees the tourism sector performing highly. In the latest Index, it was the third highest ranking sector with a score of 80.7 (out of 100), that's 2.5 points above the UK average.
Institute research also suggests that the tourism industry in the UK has a service edge on its European counterparts.  Our inaugural European Customer Satisfaction Index found that the UK topped the rankings in tourism – indeed, the UK was first in all but two sectors surveyed! I really hope that the sector takes advantage of the opportunity in front of it.
It's true that many tourists this year, be they British or from overseas, will be watching how much they spend: I suspect that many people are not feeling especially well off at the moment. However, our research also shows that a majority of people are prepared to pay more for a better holiday experience. 45 million Brits took a holiday last year and in our research 57% of people said they would be prepared to pay more for guaranteed levels of customer service to ensure an enjoyable experience.
Quite simply, our holidays are so important to us, particularly when times generally are quite tough, that most of us will spend extra to ensure they live up to our hopes.
At the Institute, we calculated that the tourist industry could earn an extra £3.6bn if it can deliver outstanding levels of service. Worth fighting for, I'm sure you'll agree! Providing leading service and levels of experience are also crucial right now because, let's face it, many of our European counterparts probably don't have an overly positive image of the UK at the moment. It's essential that we leave them with a really positive impression so that they are more likely to recommend the UK to others and to come back themselves. Conversely, a negative experience could be damaging.
It's also vital that the Government, in its Great Britain campaign, puts a real emphasis on our service excellence. Service needs to be one of our key differentiators. After all, service is not the 'low level' skill that some people think. Service involves a whole array of strategic skills such as decision making, problem solving, communication, and making an impact, just the sorts of skills we all need to be cultivating to bolster the UK as we continue towards an uncertain future. For all these reasons, I am crossing my fingers that our great tourism sector flies the flag for us this summer!