Our Vice-Presidents are long-standing supporters of The Institute. They act as critical friends by helping us strengthen our senior level representation across a wide range of sectors. They also contribute towards our campaigns and initiatives, helping raise the profile and influence of the Institute.
Here are some of the reasons why our Vice Presidents work with us, along with a video on the value they get from membership.
Why work with the Institute?

Jo Upward, Managing Director, Platform Group
"I believe in the Institute's purpose and support the ever-growing influence it has both on the ground in helping organisations drive for customer experience excellence and at the policy table in advocating and shaping the service ecosystem. It is a fabulous experience to be able to be involved as a Vice President and I benefit hugely from the wealth of knowledge the institute exposes me to".

Angela Lockwood, Chief Executive, North Star
"Getting out of sector insight and benchmarking is hugely helpful in driving forward customer services for my organisation. We are learning from leading edge companies, hearing new thinking and emerging challenges and sharing experiences. ICS enables this and more, through its excellent networking, services, research and intelligence. I really don't know anywhere else I could go for this – feels pretty unique to me".

Angela Macdonald, Deputy Chief Executive & Second Permanent Secretary for HM Revenue & Customs
"The Institute brings together expertise from across organisations that do the vital work of delivering service to customers. This spans all sectors both public and private. The Institute is passionate about great service and great service design, the insights are invaluable and Jo and her team make a real difference."

Peter Sinden, Executive Strategy Director, LV=
"The institute is doing critically important work in helping improve customer service across UK PLCs. They equally promote the importance of people, culture and service outcome and, like me, believe in the virtuous circle that good service not only costs less, but drives growth and profits through customer loyalty".

Joanne Casey, Managing Director, Mactaggart & Mickel Homes England
"I work with the Institute to benefit from the experience of experts in the field of customer care. Gaining from shared experiences of peers across a broad range of industry sectors, who are all committed to maintaining the highest of standards and service levels for their customers, in addition to access to 1st class research."

Richard Pash, UK Marketing Director, Zurich
"I work with the ICS due to their encyclopedic knowledge of Customer Service, across multiple sectors, and the influence they bring to bear on the subject across the UK.  I appreciate the superb insight and research, and the network of inspiring customer leaders, across leading brands within the Vice President group."

Paul Harris, Executive Director Customer Experience, Curo Group
"I work with the Institute to get access to the best and most robust data and intelligence on all things customer, and to hear from other sectors about their challenges and innovations."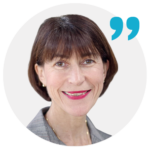 Jo Moran, Former Head of Transformation – Stores and Property, Marks & Spencer
"Why I work with the Institute… to learn from like minded professionals across many industries and sectors with the support of the Institute to drive forward the service agenda".

Jamie McDonald, Customer Experience Director, VIVO Defence Services
"I work with the Institute to gain insight and ideas from a huge range of people and organisations that I can use to make things better for my customers, and in return share my experiences and stories, and through both these get to meet and work with some awesome people."

Mark Evans, Managing Director, Marketing & Digital, Direct Line Group
"I work with the institute because they provide the go-to benchmark for how anyone is showing up for their customers and publish incredibly helpful and practical guidance to improve".

Joe Gordon, VP of Customer Care, OVO Energy
"The reason I work with The Institute of Customer Service is because they hold businesses to account in making sure we always deliver for customers."

Trafford Wilson, Executive Director of Customer Services, The Guinness Partnership
"I work with the Institute because… it provides me with the insight to understand my reality, and the resources to build my strategy."

Jeremy Hyams, Founder and Executive Chair, Claims Consortium Group
"I founded our business with the belief that there was a better way to serve customers in the insurance industry. Being a Vice-President of the Institute of Customer Service and, as a business, working closely with them is essential to driving a customer-first approach throughout every area of Claims Consortium Group. The accreditation ensures we are keeping the right values front and centre not only for our customers but for our people as well. Supporting fantastic initiatives like the 'Service with Respect' campaign also allows us to help contribute to real change across all customer facing work."

Jo Marshall, Executive director, YPO
"I work with the Institute because it enables my organisation to benchmark our service against a wide range of organisations and gives fantastic opportunities to network with like-minded people and share best practice. The Institute is a critical friend and is invaluable to our organisation in putting customers first when setting out our goals and strategies."

Francesca Rea, Director of Contact Centre & Service Delivery, NewDay
"The reason I work with the Institute of Customer Service is due to the vast experience and influence they contribute, across multiple sectors, on the subject of Customer Service in the UK, especially relating to insight and research. I also appreciate the superb network, across some fantastic brands, and for my own personal network, amongst some truly inspirational leaders within the Vice President group."

David Roberts, Managing Director, Nu-Heat
"I work with The Institute of Customer Service for three reasons: clarity, connections and community".
Watch the full video to find out more about David's reasons for supporting the Institute.
Peter Cross, Former Customer Experience Director at John Lewis
"If customer service is the secret sauce of retail, the Institute is the place it gets bottled, schooled and stamped."
The Institute of Customer Service is the independent professional customer service body. We aim to set and uphold the standards to enable our customers to improve their business performance through service.
We deliver tangible benefits to individuals, organisations and stakeholders so that the UK is seen as the place to experience great service and a valued expert on the global stage.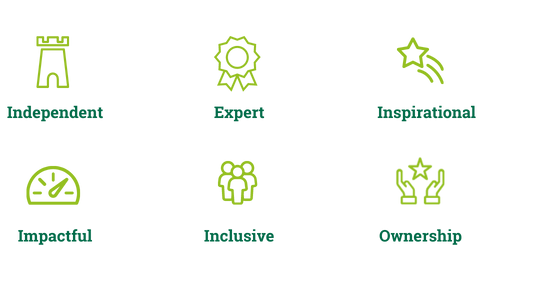 Develop your people
Measure & benchmark customer satisfaction
Enhance your profile
Set service standards
Get practical insight to inform your strategy
Embed service throughout your organisation and enhance your business performance.
Find out more