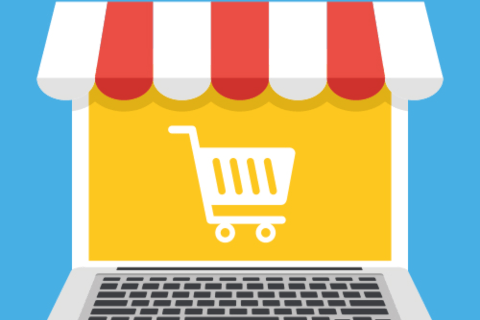 For the second year running, Amazon is the organisation with the highest levels of customer satisfaction in the country, according to the latest UK Customer Satisfaction Index (UKCSI) from The Institute of Customer Service. In a strong showing from online retailers, new entrant ASOS comes in at second place, while three brands with a heritage in customer service, John Lewis, M&S (food) and Waitrose, also feature in the top five. Nationwide, first direct, Greggs, giffgaff and Iceland complete the top ten.
The UKCSI is the national measure of UK customer satisfaction. It rates customer satisfaction at a national, sector and organisational level across 13 sectors, incorporating the views of 10,000 consumers. Thirty different considerations, such as staff professionalism, quality and efficiency, and complaint handling, are factored into the results. It is published twice a year, in January and July. In this most recent UKCSI, non-food retailers performed strongest out of all sectors, with an average score of 82.5 (on a 100 point Index), Amazon and ASOS scored 87.3 and 85.8 respectively.
The food retail sector was next, with an average score of 81.3, in this category, M&S scored highest with 85.0 while Tesco was the most improved supermarket chain, increasing its rating by 1.2 points, helping to drive the upturn in its financial fortunes. Across the board, average customer satisfaction scores improved by 0.8 year-on-year to 77.8 in January 2017, also an increase of 0.4 since July 2016. All sectors experienced an uplift in satisfied customers, except for automotive which remains static at 78.8 year-on-year.
Consumers aged 65 and over are the most 'satisfied', with those aged 25 to 34 the least. However, despite the positive results, the UKCSI also shows that the gap between the highest performing organisations and the lowest is narrowing. This means that, to deliver sustained performance and to increase loyalty, recommendation and re-purchase, renewed investment in customer service is required.
Jo Causon, Chief Executive of The Institute of Customer Service, said: "Generally speaking, it's been a better year for customer service, with consumers telling us that businesses are improving overall experiences by getting things right first time and dealing with complaints faster and more efficiently. 'However, these factors do not necessarily translate into customer loyalty and recommendation. Just being 'good' is no longer good enough, and organisations should think about how they can deliver outstanding service at all times. With 51% of people saying that it has taken them more than two attempts to get a problem fixed, the evidence suggests that customers still feel that they're spending too much time and effort dealing with businesses. To turn this around a greater focus should be given to making things easier and less cumbersome for customers."
Causon concludes: "Another factor that businesses need to consider is that better consistency is needed across different channels. Engagement through digital methods such as email, text, apps and webchat functions have all increased in the last year, and these are the channels through which it's most difficult for customer service staff to show empathy. Organisations therefore need to make sure that their staff are highly engaged and highly skilled, as every customer interaction, regardless of the channel it's on, counts towards business performance."
To find out more, and to download the full UKCSI report.
Notes to editors:
About the UKCSI
UKCSI (UK Customer Satisfaction Index) is The Institute of Customer Service's national measure of customer satisfaction. It provides insights into the state and direction of customer satisfaction at a national level, across 13 key sectors and for individual organisations. UKCSI was launched by The Institute of Customer Service in 2008. It provides a unique way of measuring the current customer satisfaction of UK customers, as well as trends over time. About The Institute of Customer Service, The Institute of Customer Service is the professional body for customer service delivering tangible benefit to organisations and individuals so that our customers can improve their customers' experience and their own business performance. The Institute is a membership body with a community of over 500 organisational members, from the private, public and third sectors, and over 4,000 individual memberships. For more information about the Institute of Customer Service go to www.instituteofcustomerservice.com