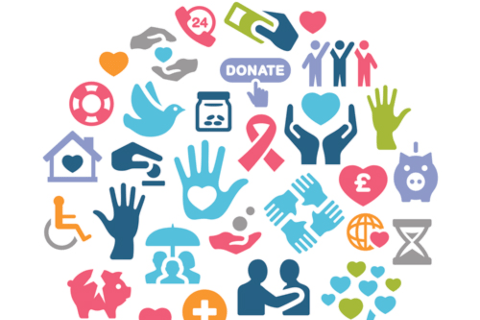 Macmillan has secured top spot in a report highlighting the experiences UK consumers have in their interactions with British charities.
'Making it Count: customer satisfaction in the charity sector' is the first report of its kind published by The Institute of Customer Service. It identifies the attitudes, behaviours and skills that UK charities should demonstrate to attract and retain financial and voluntary support.
Based on 1,500 survey responses, Macmillan was voted as the highest performer for charitable organisations, closely followed by RNLI. Both scored strongly for effective use of donations, reputation, caring about their customers and trust. The Salvation Army, Cancer Research UK and British Red Cross make up the top 5.
The report suggests that British charities should give careful consideration to the way they treat donors and mirror the approach to customer service often displayed in the commercial sector. It argues, for example, that proactive communications about the way organisations use their money, and ensuring people don't feel pressured into making donations, are two areas to focus on. Just over 40 percent of UK customers support a particular cause because 'it is important to me', with 26 percent choosing to donate to organisations that are 'doing the right thing'. However 1 in 10 respondents also said that their interaction with a charity made them feel indifferent, pestered or guilty.
Jo Causon, chief executive of The Institute of Customer Service, says: "UK charities generate over £45 billion each year, but these vast sums are not easy to come by, particularly as there is growing pressure to demonstrate how donations reach the heart of a charity's cause. The reality is that they are competing for customers' attention, goodwill and spend, meaning that customers demand, and should expect, higher levels of transparency and service before committing their cash."
According to the report, the top charities for customer service are:
1. Macmillan Cancer Support
2. RNLI
3. Salvation Army
4. Cancer Research UK
5. British Red Cross
6. British Heart Foundation
7. Shelter
8. Oxfam
9. NSPCC
10. Save the Children.
Most people interacted with a charity in person (62 percent) or via the organisation's website (16 percent), but phone contact (7 percent) and social media or email (11 percent) combine to ensure that Britain's charities need to ensure their customers' experience is consistent across channels, particularly as it is clear that satisfaction levels vary according to the channel used.
Causon concludes: "In an environment dominated by a reduction in real wages, charities will inevitably feel the pinch as Brits are impacted by shrinking levels of disposable income. So, to ensure people extend their time for giving beyond Christmas, it is important for charities to deliver a consistent quality of customer experience across all their channels. Doing so will increase the chances of long-term support."
About The Institute of Customer Service
The Institute of Customer Service is the professional body for customer service delivering tangible benefit to organisations and individuals so that our customers can improve their customers' experience and their own business performance. The Institute is a membership body with a community of over 500 organisational members, from the private, public and third sectors, and over 4,000 individual memberships. For more information about the Institute of Customer Service go to www.instituteofcustomerservice.com.