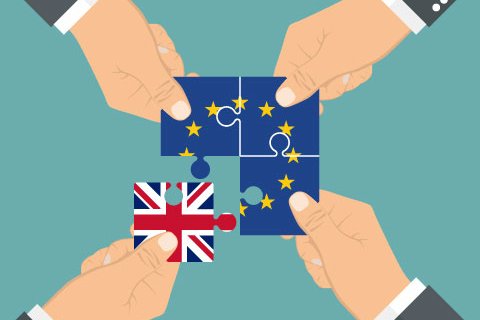 By Jo Causon, CEO, The Institute of Customer Service
As the Covid-19 pandemic rages on, the focus for many businesses and their leaders has – quite rightly – remained on how to deal with the multitude of complex challenges it has presented. Yet as we've continued to navigate the crisis, another seismic event has placed further strain on UK business; the nation's exit from the European Union. A recent news report suggested Brexit represents an even greater challenge for organisations than the pandemic, as additional paperwork, unexpected costs and new regulatory requirements have a far-reaching impact on operational and structural setups.
Indeed, we have already started to see difficult issues arise in the immediate fallout from the transition. Disruption to supply chains has seen rising instances of stock shortages, cancellations, delays and unexpected charges – earning the ire of frustrated customers across multiple sectors. As has been the case throughout the Covid-19 pandemic; the key for organisations to effectively manage this difficult period lies in open, honest and clear communication. As has been proven over the past year, where businesses are able to anticipate potential issues and transparently communicate these to customers, they have been met with greater understanding.
And these principles extend to internal communications, too. Many thousands of employees will have seen the impact of Brexit directly affect their role, and organisations must ensure their staff are adequately prepared and trained to deal with challenges as they arise. This applies as much to those in service roles as it does to operational teams; customer-facing staff are at the forefront of handling complaints from often disgruntled and frustrated customers, and it is vital they are adequately informed to deal with these interactions. This is especially important as the impact of yet another lockdown takes its toll on the public psyche. We have already seen a worrying spike in abuse directed at customer-facing staff, and as frustration goes and tolerance declines, organisations have a duty to support and protect their teams through the inevitable issues that are arising as we deal with Brexit's complex web of business challenges.
Whilst the past year has been enormously difficult for us all, I believe somewhat of a silver lining can be found in the fact the crisis has prepared businesses to deal with the challenges of Brexit. Many have already been forced to rethink parts of their supply chain, and devise innovative contingency plans to ensure that normal operations can continue in the face of significant change. I urge organisations to take all that they have learnt over the course of this turbulent year and continue applying it to this fresh set of challenges – to maintain a smooth delivery of services throughout the bumpy road ahead.
This will be even more vital now, as our separation from the EU means UK businesses are having to compete harder than ever before to maintain and secure the business of customers on the continent. Excellent service is a key point of difference for organisations, and maintaining it will be crucial to ensure we as a nation can continue to compete on the world stage. Now more than ever, we must focus on harnessing our knowledge, capabilities and innovation to engage with customers and employees and build a true service nation that is the envy of the world.