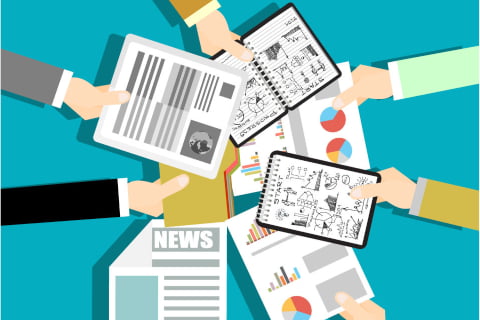 By Jo Causon, CEO, The Institute of Customer Service
Grim headlines earlier this week, reporting that Britain's economy experienced the worst dip in 300 years last year as the impact of the Covid-19 pandemic took hold, will have made tough reading for business across the country – particularly with many just weeks away from their financial year end. Against this backdrop, the Government's planned announcement next week of a staged easing of lockdown measures presents a much-needed glimmer of hope that the end is in sight. Yet as we cautiously lay plans for the future, we must not lose sight of the focus and entrepreneurial spirit that have seen us this far – and keep a close eye on our long-term purpose. Whilst we are all keen to push ahead toward a successful recovery, the human cost of the pandemic cannot be overlooked – and leaders must ensure they balance the need for short-term business decisions with the health and wellbeing concerns of their people.
The truth is, there will be no abrupt end to this crisis – it will be a gradual process with several different phases. With the furlough scheme soon set to come to an end, and the threat of future lockdowns ever looming, there will be more potentially difficult decisions and challenges yet to come. In order to succeed, business must ensure they maintain the lessons they have learnt over the past year and use them to build resilience against future threats – and avoid a knee-jerk return to the status quo.
At an operational level, the combined impact of the crisis and our exit from the European Union have highlighted the vital need to maintain a laser-focus on supply chains and logistics strategies; building strong supplier relationships and ensuring adequate contingency plans are in place to maintain consistent supply of basic goods and services in the face of major disruption. As customers become increasingly weary and impatient, explanations that the crisis has impacted services are becoming ever less well received. There is an expectation that businesses have had "long enough" to deal with the challenges presented by the pandemic, and failure to plan ahead risks undermining long-term reputation and customer loyalty. Good leaders will have already formulated plans for how their operating base will work in the future, and what it will mean for their processes, infrastructure and culture.
The crisis has also clearly demonstrated the need for agility and flexibility in the corporate landscape. Faced with an urgent need to adapt and rework nearly every aspect of traditional business operations, organisations have been able to address areas of bureaucracy and endless red tape – making quick decisions that have given rise to remarkable examples of innovation. As we steel ourselves for the challenges ahead, we must maintain this ability to think on our feet, and react swiftly to changing circumstances.
And perhaps most importantly, it is crucial to remember that even once restrictions are lifted, the world we now live in is vastly different to that we left behind just twelve months ago. The crisis has caused us all – as leaders, as employees and as customers – to re-evaluate our lives and our priorities, and this translates to the way we interact with brands. Customers are increasingly discerning with where they choose to spend their money. They are shopping more online, and giving greater consideration to ethical suppliers and a good customer experience. Now more than ever, it is crucial for businesses to take the time to truly understand their customer base – assessing who they are serving and how – in order to build and maintain loyalty both now and in the future.
The effects of this crisis will be felt for years; perhaps decades, to come – and businesses should be prepared for turbulent times ahead. But I am confident that those apply all that they have learnt, and maintain a focus not only on short-term survival, but long-term purpose, will survive and flourish long into the future.