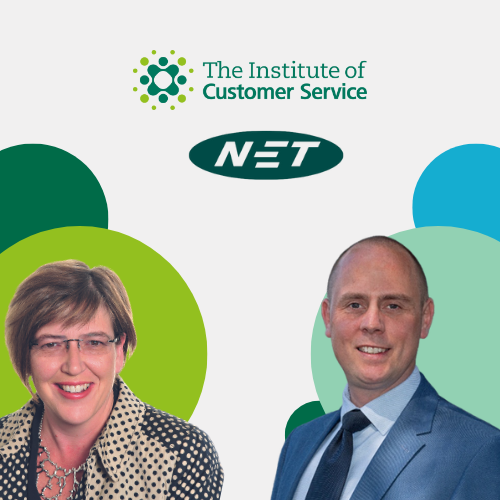 Head to Head with Chris Wright (Nottingham Trams Ltd)

Chris Wright, Managing Director at Nottingham Trams Ltd, will be meeting with Jo Causon, CEO of The Institute of Customer Service, as part of our Head to Head series to discuss leadership and challenges faced.
Chris joined Keolis' Nottingham Trams operation as their Managing Director in August 2022, having previously spent 20 years working within the rail industry, predominantly in heavy rail train operations.
An MBA qualified business leader and Chartered Engineer, Chris has previously held roles as Engineering Director for Vossloh Kiepe UK and Fleet Director for East Midlands Trains where he was responsible for nearly 500 people and over 200 rail vehicles.
More recently Chris moved into the Commercial environment, as Commercial Director for East Midlands Railway, where he led the contractual transition from rail franchise to National Rail Contract and with responsibility for revenue, marketing and external relations.
Chris is also a Director of the Rail Forum and Vice President of the Derby Railway Engineering Society.