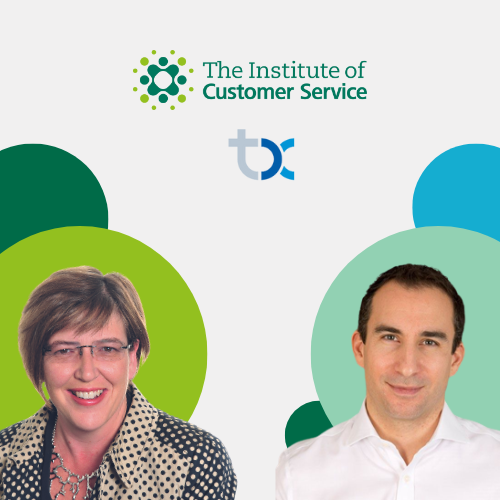 Head to Head with Phil McGilvray (TDX Group)

Philip McGilvray, Managing Director Debt Services at TDX Group, will be meeting with Jo Causon, CEO of The Institute of Customer Service, as part of our Head to Head series discussing leadership and challenges faced.
Phil has a career in Financial Services spanning more than 20 years and is a seasoned commercial leader who has a passion for people and helping them to thrive in their roles.
As Managing Director for Debt Services, Phil is responsible for the growth and ongoing development of the Equifax Debt Services businesses in the UK and Spain, including data recovery specialist, TDX Group, and public sector joint venture, Indesser.
Phil joined the business in 2021 from Cabot Financial where he was Chief Operating Officer. Prior to that he was a senior leader at American Express and carrying out a broad range of commercial roles; including UK Chief Financial Officer and General Manager of UK Co-Brands and International Currency Cards, where he led teams of up to 500 people across EMEA, the US and Asia.
Phil's undergraduate degree was in Business, he then went on to qualify as a Chartered Management Accountant and has sustained his external and on-the-job learning throughout his career.