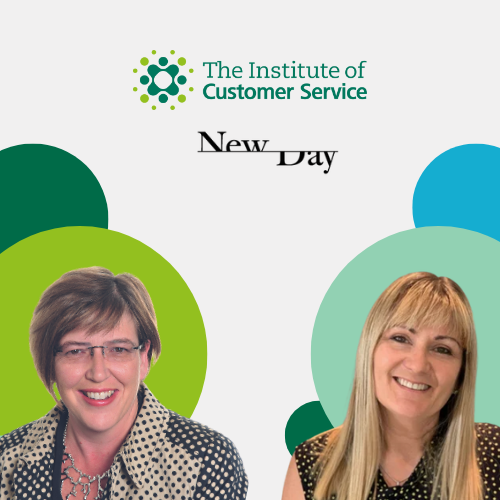 Head to Head with Francesca Rea (New Day)

Francesca Rea, Director of Customer Service & Service Delivery at NewDay, will be meeting with Jo Causon, CEO of The Institute of Customer Service, as part of our Head to Head series discussing leadership and challenges faced.
Francesca joined NewDay in May 2014 as Director of Customer Service & Service Delivery, where she is a member of the Senior Leadership team. She runs teams across e-servicing, mobile app, digital messaging, customer service, complaints, underwriting and optimisation to drive a transformation and move the business towards greater digital adoption.
Prior to her current position, Francesca worked at organisations such as GE Capital, Axa Life, Telefonica O2, Cable & Wireless Worldwide and BT. She is an experienced leader, having led successful transformations and created award-winning customer service experiences.
Francesca's strengths lie in customer focus and insight. She is a firm believer in transforming the service experience in a cost effective way through the use of technology, automation and digital applications, as well as increasing engagement and improving the customer experience to enhance customer journeys.