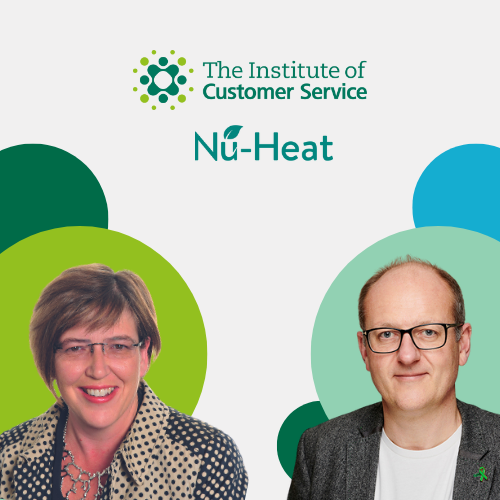 Head to Head with David Roberts (Nu-Heat)

David Roberts Managing Director at Nu-Heat, will be meeting with Jo Causon, CEO of The Institute of Customer Service, as part of our Head to Head series to discuss leadership and challenges faced.
David was appointed Managing Director at Nu-Heat in 2016. Prior to joining Nu-Heat, David has held various senior positions across a range of disciplines in manufacturing, utility and services businesses. He has been most inspired where he has found closest alignment between his own personal vision and values, and the vision and values of the organisations he has served.
He firmly believes in the importance of clarity of purpose, leadership that listens, exceptional service and the entrepreneurial spirit in organisations, and that when these elements combine well, happy people deliver strong results and a brand worthy of trust.