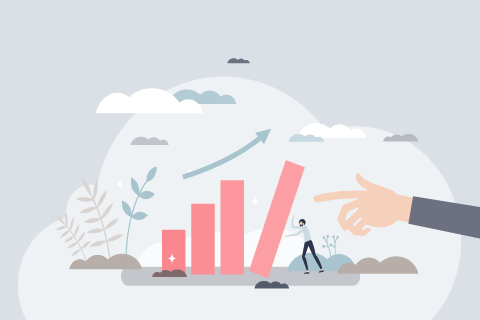 Writing hot on the heels of the UK's second budget in as many months, it feels appropriate to reflect on what we as business leaders can learn from the contrasting approaches to the last two budget announcements. As the Chancellor seeks to balance the nation's books, he faces the challenge of setting realistic expectations for economic growth while initiating cuts in services and tax increases to restore the nation's finances.
Reflecting on this latest announcement, I would note that – whether you agree with the content and direction of travel or not – the current Chancellor faced into the messaging in a much more effective manner. In part, this is a story of professionally managed and meticulously planned communication versus the shock caused by a lack of preparatory groundwork for what was always going to be a controversial approach. Jeremey Hunt set his stall out unambiguously – trailing some of his messages in advance to show stability and understanding. Part of this involved setting out the whole picture, however bleak or austere this is.
As business leaders we need to consider how we can affect that future – leaning into challenge and not shying away from the task in hand.I absolutely appreciate the need to address our current challenges, but we must make time to think about the longer-term legacy. This is important for two reasons: we need to learn from the past and take the best from this whilst imagining a brighter and service-driven future, if we focus, reimagine, and think about the 'bigger picture' that will help us get there.
How can we do this? One way is by improving service to reduce waste. According to our latest UK Customer Service Index, British firms are facing headwinds of £9.2bn a month due to time lost in handling complaints. On top of this is the opportunity cost of not being able to retain and upsell or cross-sell to what are frustrated customers. In the face of staff and skills shortages, we are all at risk of becoming "busy fools", purely focused on getting through the day-to-day tasks and firefighting rather than helping to plan better and fuelling future growth.
Whether managing the nation's finances, or the staffing budget for a customer service team, we all need to spend what little time we have well. That starts with listening to the true needs of those we serve. Despite inflationary pressures and the cost-of-living squeeze, it usually doesn't all come down to lower prices; the real truth is that quality of service is absolutely critical to the long-term survival of any business or company, whether motivated by returns or driving greater efficiencies.
As we all look to balance the books, our evidence shows that focusing on service, cutting waste, investing in skills and getting the service strategy right will unlock the efficiency and long-term growth the UK so desperately needs. What we must do though to achieve this is take some time out to prepare and plan for this brighter future.