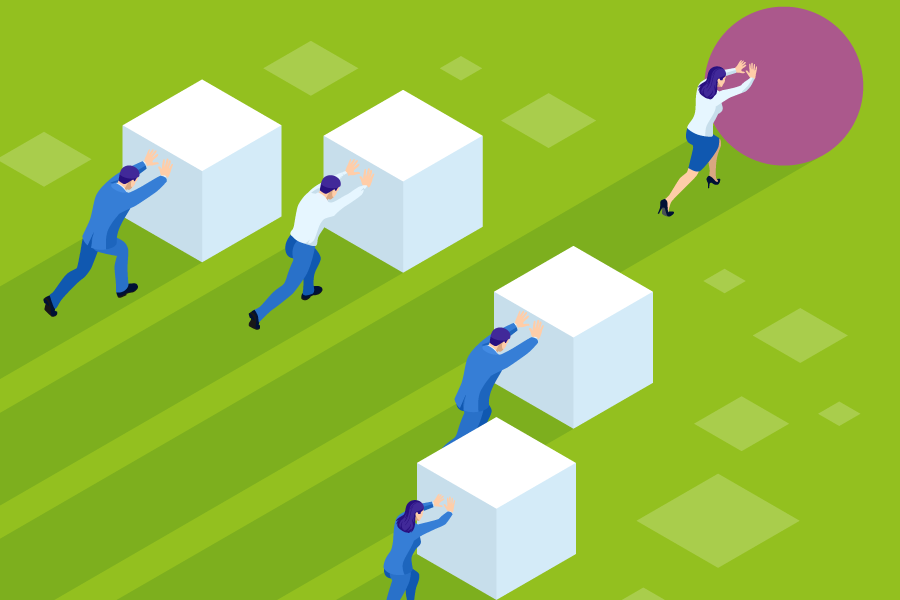 By Jo Causon, CEO, The Institute of Customer Service
As the saying goes, necessity is the mother of invention – and as businesses continue to face the enormous challenges brought about by the Coronavirus pandemic, this has never felt more relevant. The speed at which the virus hit has seen businesses across all sectors forced to think on their feet – acting quickly to find new ways of operating in the face of an unprecedented global shutdown of economic and social activity.
As lockdown restrictions begin to ease, attentions are turning to how we can reopen and rebuild. But in laying these plans, we must not lose the spirit and speed of innovation we have seen over the past few months. It is often tempting to return to the familiar rather than continue to build on the new. Organisations are now operating in a world that already looks vastly different to the one we left behind. The challenge is retaining the things that genuinely support the core purpose of an organisation, whilst being open-minded to new approaches – and combining this with the pace and energy so clearly evident throughout this crisis.
We have already seen inspiring examples of businesses innovating to survive – diversifying their offering to cater to new and changing customer demands. Restaurants, unable to serve customers within their premises, have launched delivery boxes allowing loyal fans to recreate their famous dishes at home. Theatres and galleries have made performances and collections available online, whilst retailers and fashion brands have launched virtual fashion shows and personal shopper appointments to provide customers with an exclusive experience from the comfort and safety of their home.
In many cases, the pandemic has forced organisations to trial new ways of working that have proven to be more efficient than processes of old. Just last week I heard from housing association describe how they have embraced technology not only for virtual property viewings, but to help their team quickly diagnose problems within resident's homes via images captured on a smartphone. Similarly, a large retailer has relocated Click and Collect desks to the main food hall to allow customers to pick up items easily and conveniently. Across all sectors, the use of electronic payments has almost entirely removed the use of cash. While born out of necessity, many of these models have proven to be more successful and efficient than their predecessors.
Rather than defaulting back to 'business as usual' in recovery plans – leaders should take the time to reflect on what they have learnt over the past few months and what can be taken forward. The key lies in understanding your customer – knowing exactly who they are, what they need and how they are spending. The extent to which consumer behaviour will have been altered by the pandemic is still in debate, but I am seeing a more conscious type of consumer behaviour – and organisations may find that models that once worked are no longer in tune with the demands of their customer base. It's vital to take the time to listen to customer feedback, gather insights, analyse what has worked and what hasn't, and use this as a central point around which to restructure.
There is a long way to go to rebuild our economy, but just as innovation has been a vital tool to survive over the past few months, it will continue to be so as we move forward. Those organisations that remain flexible, listen to their customers and adapt quickly to ever-changing circumstances will be in the strongest position to thrive.