In the last few months, we have been inviting our members and wider network to share examples of great and inspiring customer service against the odds. Below are some inspiring stories submitted to us showcasing these examples of really going above and beyond or of service being delivered differently.
Should you wish to submit your story, please fill in this form here.
LV=: How we're helping our suppliers at this difficult time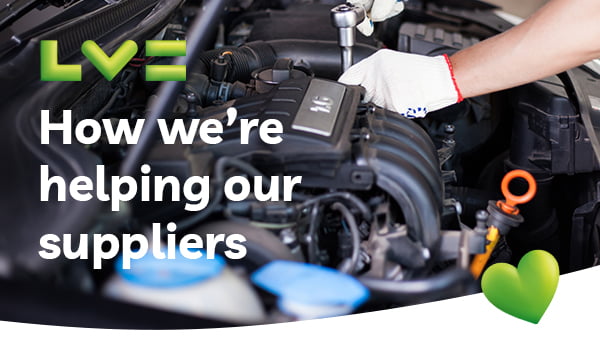 "At LV=, our people work tirelessly every day to ensure our customers are put at the heart of everything they do and never has that been more true than it is today, as we face the challenges presented to us by COVID-19.
However, it's not just our people who help ensure we provide the right support to our customers. Our supplier partners also play a very important role in protecting what matters most to our customers. Given how important they are, we wanted to take steps to support them weather the financial hardship of COVID-19.
We rely on over 250 independent breakdown businesses, employing over 3,000 professionals to supply our recovery service, and to support them we increased the amount we pay to ensure they can still be on hand to support NHS and essential workers if they breakdown.
Some bodyshops across the UK have been hit the hardest, with many seeing a significant drop in the work they would normally expect. Bodyshops are essential in helping cars get back on the road and to ensure we're playing our part and doing everything we can to support them we increased the amount we pay them. Similar to our breakdown agents and bodyshops, we've also increased the amount we pay building contractors.
Without our suppliers, we wouldn't be able to deliver the service we provide to our customers, so it's crucial that we step up and help them when they need us most."
– Rodney Assock, LV=
London Borough of Hounslow Council: Found the extra mile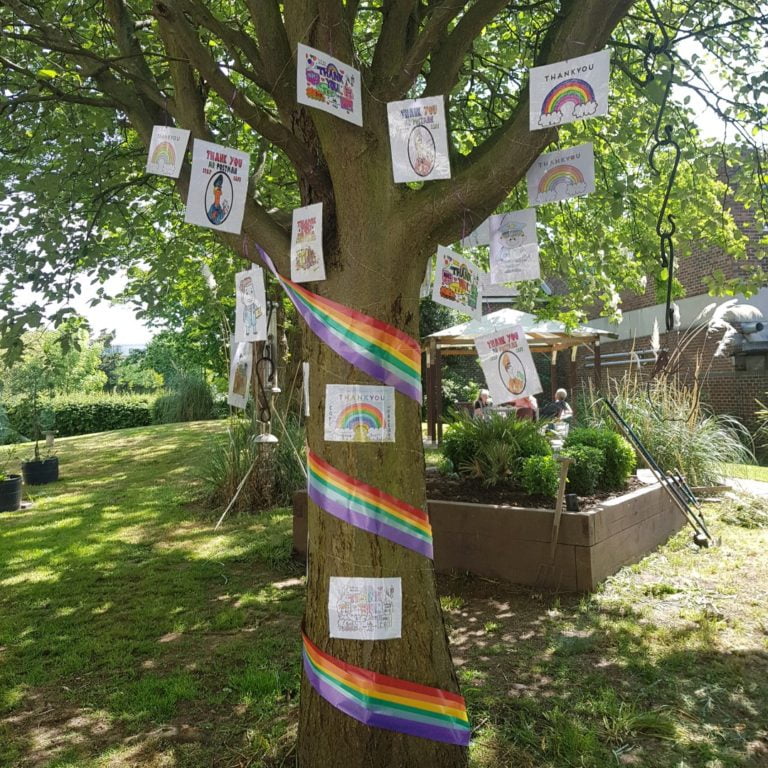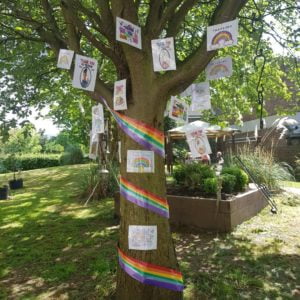 "Sheltered housing residents were feeling isolated not being able to go out and about. To make them feel part of the community who were decorating their windows with thanks to NHS/Carers we put a shout out for colouring pencil donations which came flooding in. Enough for all 766 residents. This empowered residents to be part of the community and give thanks to those assisting and supporting fight COVID-19."
– James Montgomery-Heffernan, London Borough of Hounslow Council
Northern Powergrid supports business to increase output of essential parts for Covid-19 Medical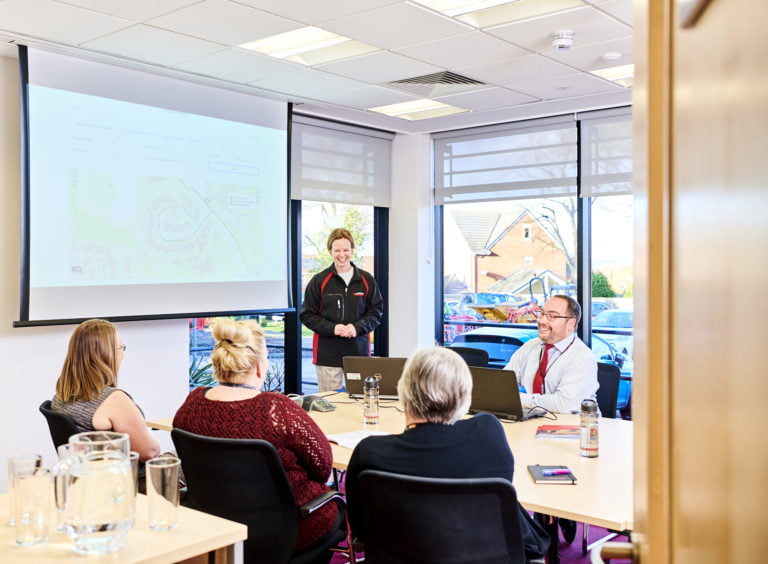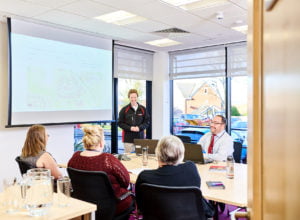 "Northern Powergrid, the company responsible for delivering power to 3.9 million homes and businesses across the North East, Yorkshire and northern Lincolnshire, is helping a North East manufacturer upscale its production of essential parts for specialist ventilators and other medical equipment, as it continues to support the global response to the Coronavirus (COVID-19) pandemic.
Connor Solutions, Tyne and Wear, asked Northern Powergrid, to upgrade their power supply to double its current electrical capacity and enable the company to run additional lines for the crucial electronic components it makes for NHS medical equipment, including ventilators.
Matt Preston, General Manager, Northern Powergrid said: "We swiftly assembled an expert team to work together with Connor Solutions so we could increase the capacity to their factory as quickly as possible. We've also supported them with the work they are required to do at the factory so they are ready to go as soon as possible. The work they are doing to safeguard the supply of much needed medical equipment for the NHS is fantastic, we're very proud to be playing our part powering their vital work as part of our commitment to support the COVID-19 response."
Dermot Guerin, Managing Director, Connor Solutions, said: "The support from Northern Powergrid in helping us to upgrade our electrical supply at Rainton Bridge so we can increase production has been vital, alongside the support of Sunderland City Council and our contractor it means that we will be able to progress quickly and increase production and create new jobs." "
– Louise Lowes, Northern Powergrid
LV=: Green Heart Support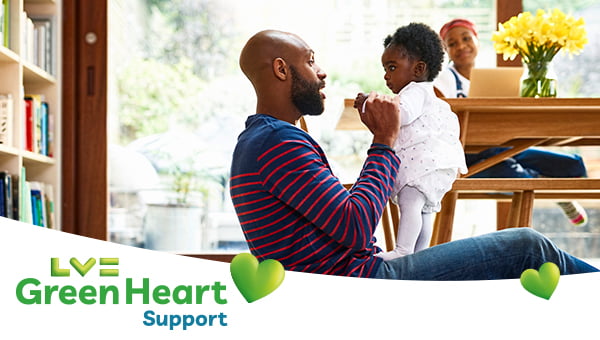 "We're making £30 million available to our direct car and motorbike insurance customers through our Green Heart Support to help those who are struggling financially as a result of coronavirus. The reason we're doing this is because we want to give back unexpected reductions in claims to those most impacted by the virus.
There are millions of families across the UK who are facing unforeseen pressures on their finances, so we believe it's vital to concentrate the additional financial support we can offer to those who are really struggling.
We spent a lot of time thinking about the best way to help customers and this approach enables us to give between £20 – £50 to a customer, which to some families will make a real difference.
The £30 million is available to customers who have an existing car or motorbike policy with us and because of COVID-19 have not yet received the 80% payment scheme from their employer or are self-employed and are unable to work or trade because of coronavirus, and haven't yet received the 80% payment scheme via the government or were made unemployed at any point after 1 March 2020.
We continue to help all customers who need additional support by finding ways to reduce premiums by temporarily changing the cover they have, such as reducing mileage. We're also not charging administration or cancellation fees, waiving excesses on claims for the hardest hit financially and offering free cover enhancements for customers who are NHS and key workers."
– Rodney Assock, LV=
Northern Powergrid supporting Covid-19 Priority sites in the North East and Yorkshire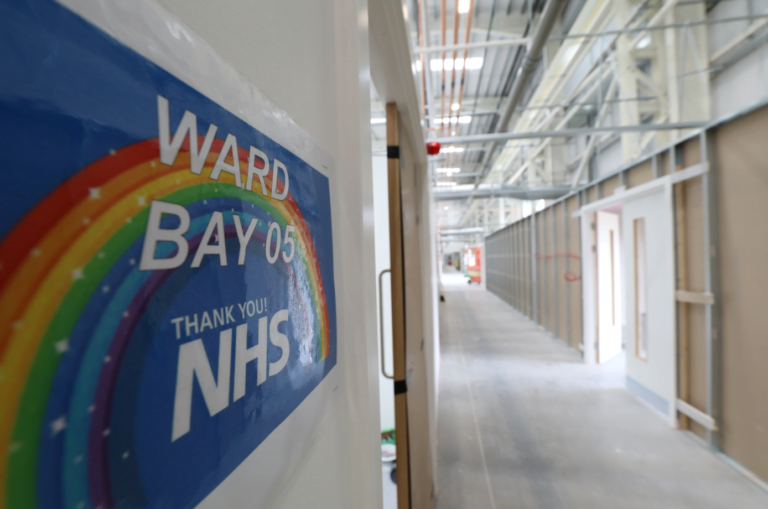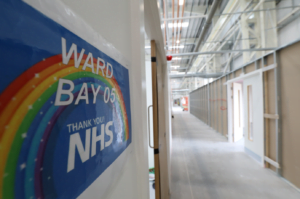 "As the network operator which provides the critical infrastructure that is powering customers' homes, hospitals and supermarkets across the North East and Yorkshire, we've shown our commitment and ability to respond quickly by supporting the mobilisation of a Nightingale field hospital in Harrogate's International Convention Centre and at the Sunderland International Advanced Manufacturing Park.
Rod Gardner, our Head of Network Operations, said: "We are working closely with government, Local Resilience Forums and agency partners across our operating area as part of our own robust contingency plans.
We have assembled expert teams, with the required level of local knowledge, and carried out a full assessment of our distribution network to ensure it is configured and operating in the best possible way to support the new field hospitals, whilst protecting our customers' supplies.
Martin Wilson – Nightingale Hospital North East Executive Lead said "To build a new hospital in just a few short weeks is a remarkable collaborative effort between the NHS, its partners and contractors.
Northern Powergrid and its contractor have been extremely supportive in ensuring we have the electricity infrastructure in place to safely power the hospital for as long as it is needed"
I congratulate all of the Northern Powergrid team for their expertise and hard work, it is hugely appreciated." "
– Louise Lowes, Northern Powergrid
Should you wish to submit your story, please fill in this form here.