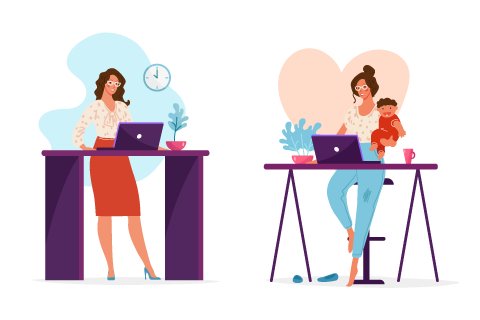 By Jo Causon, CEO, The Institute of Customer Service
As school summer holidays come to an end and the government encourages a mass return to the office, attention for many organisations is turning to if, and how, to bring employees back to the office. As with the initial transition to remote working, a move back to office-based operations presents a challenge for leaders, who must carefully consider and balance their return plans in order to maintain employee engagement, health and well being and effectively balance the new with the old and how we deliver business and human need
There is no doubt this enforced period of home working has worked well for many. We have seen organisations, and the people within them, adapt remarkably quickly – embracing technology and finding new ways to connect with colleagues and customers from afar. Many remote working advocates have pointed out the benefits of working from home on work/life balance – enabling employees to have more time for exercise, hobbies and family. However, there have been equal downsides. For many, the lack of physical contact with colleagues has been challenging and isolating, and certain types of organisation have found a lack of "water cooler moments" a hindrance to creativity and productivity.
In truth, there is no "one size fits" all solution to the office versus remote working question. Some will benefit from being around their colleagues whilst others are more productive without the distractions of a shared workspace. Personal circumstances and health concerns will also cause some to feel more uncomfortable or nervous about returning to a shared workspace or having to commute, than others. As we are now adapting to a post-crisis workplace, it's vital that employers make efforts to understand their people's concerns and motivations for returning to the office, or they risk losing touch.
We know from our research that employee engagement has a direct correlation to customer experience and business performance – so organisations must take care to consider the environment they create. This may also be the time to re-consider the 'psychological contract' which should look to create a mutually beneficial working environment for both the business and the employee. Over recent years this has in some situations become imbalanced, in my mind business leaders need to create environments that are good for business and where employees are highly engaged and feel they have a stake in their outcome. As has been the case throughout the pandemic – agility will be key. Blanket policies for all are likely to leave swathes of the workforce unhappy. A flexible approach, allowing for adaptation to fit individual and business circumstances, will be more effective in ensuring both employee and business needs are met. Ongoing, frequent communication will also be vital; being totally transparent about what you are doing and why, to ensure employees understand how they will be returning and what the expectations are.
Even those organisations planning a mass scale return to the office will likely still see sections of the workforce working remotely, whether as a result of personal circumstances or split team systems. This will mark an interesting cultural challenge and organisations must make efforts to avoid a division between the 'In' and the 'Out'. Regular communication to remind all employees about the organisation's purpose will help ensure the workforce remains united around a common goal, and encourage consistency of behaviour across the team.
As we begin to return to something approaching 'business as usual', there will inevitably be challenges to overcome, but organisations must keep an eye on the long-term. Remember the lessons they have learnt, consider how to be really creative and look to create an environment that works for all employees. Communicating with employees and being flexible with plans will help create a scenario that drives productivity and creativity, without damaging employee engagement and wellbeing.