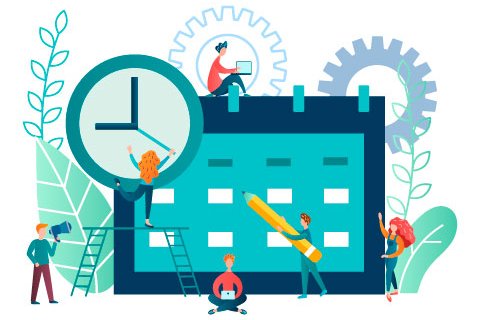 By Jo Causon, CEO, The Institute of Customer Service
As the nation enjoyed this week's warm weather, it feels that spring is finally here. And with many organisations also approaching the end of the financial year, I got to thinking that it may be the time for a spring clean.
For many, this time of year is an opportunity to reflect, review and set clear objectives and goals for the period ahead. This year, as we look to recover from the catastrophic impact of the Covid-19 pandemic, this exercise feels more critical than ever. It's fair to say that the past 12 months have seen most leaders operating in 'crisis mode'; working day to day to navigate the myriad of challenges and obstacles that have been thrown our way. Yet as restrictions begin to ease and we cautiously look ahead to the 'new normal', we must take the time to think about how we want to shape our organisations and goals moving forwards. What have we learnt over the past year – and how do we want to build that into our business objectives and values in the future, what do we want to be known for and has the pandemic encouraged us genuinely to think differently?
This starts with looking at our internal operations. As we move from crisis management to standard management, leaders must think about how they manage their workforce in a post-lockdown world. This of course involves considering the ongoing debate around 'hybrid working'; making decisions about where and how employees will work following a year-long experiment in working from home. Most good leaders are already thinking about flexible policies to allow staff to work from locations, and to working hours, that best fit the needs of their lives as well as the business.
Yet there are further considerations at play. Staff across all sectors have worked tirelessly for the past year, operating with a 'war spirit' mentality to pull organisations through the most challenging period in our history – often in the face of pay reductions, removal of bonuses and decreased team sizes. As we look to the future – we must ensure this loyalty and hard work is rewarded. Those organisations that take the time to invest in their workforce, with training and development, clear career objectives and higher job satisfaction, will breed the level of loyalty and motivation that will be so crucial to our recovery efforts.
Our approach to customers, too, may be in need of a refresh. The consumer landscape has shifted considerably over the course of the crisis. We have seen the acceleration of trends such as the adoption of technology and consideration of environmental and ethical issues. We have also sadly seen a deepening of some of the most extreme divisions in our society as the economic impact of the crisis hits home. Organisations need to understand that the needs and demands of their customer base are not the same as they were pre-crisis. When looking to the future, we must first look at who we are serving, and how we are serving them. Those that use the needs of their customers as a central pillar around which to build their service offering, and maintain clear, honest and genuine communication around the challenges they face, will be in the best position to build and maintain customer loyalty in the long term.
We have a long way to go, and there will inevitably be further bumps in the road. But I remain hopeful that brighter times are ahead. Those organisations that truly take the time to stand back, reflect on what they have learnt and think creatively about how they shape their business models moving forward, will be in the strongest position to thrive long into the future.