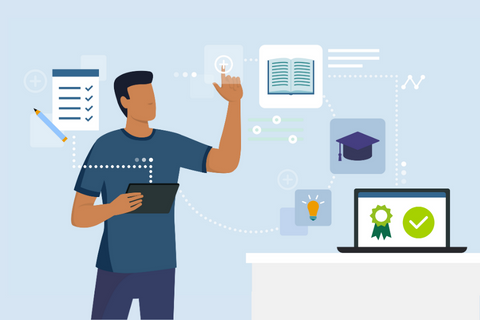 The latest figures from the Office of National Statistics (who will be speaking at our Annual Conference in March) revealed a welcome surprise, as the UK eked out 0.1% growth in November. Whilst the figures have caused many commentators to predict a recession is 'delayed, not cancelled', they underline the service sector's enormous importance to the nation's economic health, as one of the only sectors remaining in growth despite the soaring cost of living.
Maintaining this growth will undoubtedly be hard, particularly once we begin to see the impact of the current pressures on consumer spending. To defend against the threat of economic downturn, we need to be adequately prepared with the skills and resource we need to deliver for our customers.
And when it comes to service, the skills we need are more complex and interconnected than ever before. The service profession has expanded to include a vast range of roles, skills, capabilities and behaviours critical to business performance.
The rapid growth of digital technologies in the service experience in recent years has seen organisations rightly invest in new digital capabilities to make the customer journey faster, simpler and more cost-effective. Simultaneously, service professionals have been required to adopt a new range of digital skills to make the most effective use of such technology. There is no doubt that digital offers huge business potential, and customers are increasingly expecting a diverse range of digital touchpoints to be available to them. Yet, it is important not to overestimate the ability of technology to suit every customer interaction. There remains a critical need for service professionals to possess the 'human' skills required to handle complex and sensitive customer issues – from empathy and emotional intelligence to problem solving and this need is growing.
As the cost-of-living crisis escalates, and customers become increasingly choosy about where they spend their hard-earned money, we see genuine and authentic service becoming more critical to help all navigate the challenges and ultimately build the loyalty all organisations need. This means there is a greater requirement than ever before for organisations to ensure that every customer experience is second to none – ensuring an effective blend of digital options and human-based experiences to suit every customer and every interaction.
What's more, these 'softer' business skills are vital – and indispensable – in heading off customer issues at the pass. With billions of pounds in staff hours lost each month to handling customer complaints (more to come on this next Tuesday when we launch our latest UK Customer Satisfaction Index results), providing human interactions to explain delays, give options and manage customer expectations is vital to maintaining productivity.
All of this requires us, as leaders, to take a clear and focused approach to strategic planning, to break the cycle of 'fire-fighting' and short-term thinking. For me, it usually starts with a clear purpose, vision and focus – with a clear understanding of the customer journey. This requires proper workforce planning, recruitment, skills and training to build a fundamentally resilient and sustainable business. Those that do this will be best placed to thrive long after the country's current economic woes subside.