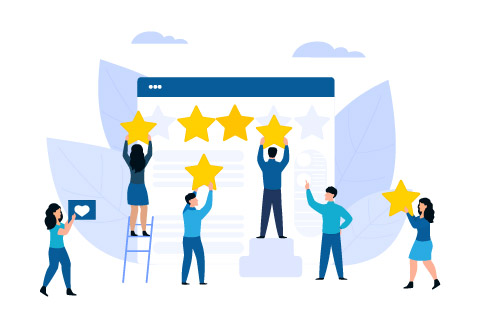 Our latest UK Customer Satisfaction Index, released this week, paints a concerning picture as to the future of our Service Nation. Overall customer satisfaction showed a decline of 0.7 points, and I fear the true depth of the problem may be worse. Critically, a failure to adequately invest in the customer experience poses a threat to the long-term performance, profitability and, ultimately, survival of organisations across the UK.
The number of customers experiencing problems with organisations remains high, with 16.5% reporting issues in the past six months. This is a problem in itself, with complaints damaging both customer satisfaction and organisational reputation. And I suspect the resulting hit to productivity of handling such complaints is hugely underestimated.
Our research shows employees spend on average, 4.8 working days a month dealing with customer problems. When you consider the ONS puts the average weekly wage of a UK worker at £583, we are looking at an estimated cost of £11.4bn a month to UK business in lost productivity. At a time when the nation's economic future is perilously uncertain, this is a productivity hit we simply cannot afford.
It is not just complaint handling that has seen a decline in satisfaction. All the other dimensions of customer satisfaction tracked by our UKCSI – including emotional connection, customer ethos and ethics – have also declined over the past 12 months. Of course, this is not the case across all organisations. There are many for whom a clear service strategy, leadership from the very top, a customer-centric culture and investment in the customer experience has led to a significant jump in satisfaction in the past year. However, more have fallen behind – and the gap between the best and worst performers is growing ever wider.
The reality is, whilst the economic environment is undoubtedly putting pressure on consumer finances across the board, almost three times as many customers indicated that they are willing to pay more for excellent service, rather than opting for a lower cost, no-frills approach.
Customers are becoming more concerned with their spending, but this does not necessarily mean they are focusing solely on price. Those companies with higher levels of satisfaction have focused on the complex and interlinked elements of the customer experience – taking the time to make customers feel reassured, maintain ethical standards, design experiences around customer needs, manage expectations, ensure the quality is there and keep promises.
In the face of the current economic outlook, I hope these latest UKCSI results serve as a timely reminder to UK organisations that we should not make knee-jerk decisions to slash costs at the expense of the customer experience. Those taking the time to adapt to the new customer landscape, understand the shifting needs of their customer base and use these to lay the foundations of an effective, long-term service experience will be in the strongest position to pull through the rocky waters ahead. Those that do not, risk being left behind.