Our members really value the benefits of our membership and find that when their key suppliers are also members, they are better aligned in terms of methodology, structure and values to deliver service excellence.
Now more than ever, customers are demanding efficient and quick service during these challenging times. As a supplier, you play a crucial role in supporting them in the delivery of their product/service. Your client has sent you this link as they see you as an extension of their team, and would like to ensure alignment in customer service standards, values and culture throughout their supply chain. The benefits of embedding a service culture throughout means:
More efficient product/service delivery to customers
Quicker decision-making and improved collaboration
Alignment, clarity and consistency on service delivery
Identifying areas for improvement in the supply chain
Building sustainable competitive advantage by using service as a core competency and differentiating factor
We exist to improve members' business performance by improving their customer experience. We'd like to invite you to more information below and if you have any questions, please get in touch.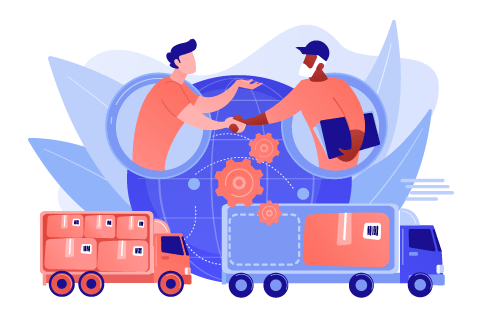 Supplier Partnership: Collaborating to deliver world-class customer service
How suppliers help our members to deliver customer experience?
As a supplier, you are an extension of your client, supporting them in delivering their value proposition. You are constantly trying to find ways you can add value to your relationship and you look for opportunities where you can reduce costs and increase efficiencies.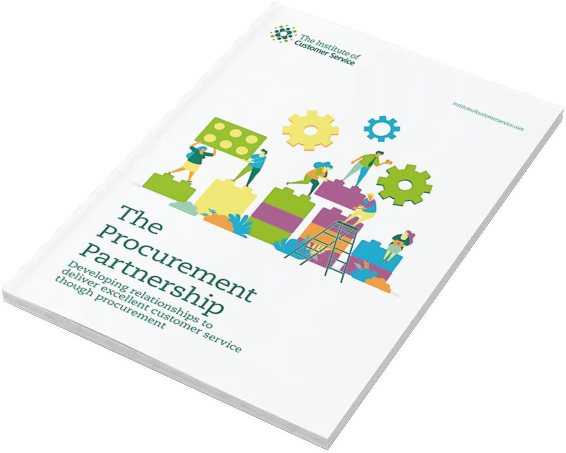 Our Procurement Partnership research revealed there is often a disconnect between the procurement team and those with customer experience responsibilities. Suppliers need to match (or surpass) the service level of their client and your service performance is directly linked to your client's reputation. Aligning your service delivery commitment, culture and values will bring you both return on investment (ROI):
Higher customer satisfaction leads to better financial results
Reducing problems caused by service issues reduces costs
Employee engagement is linked to higher customer satisfaction
Customer satisfaction builds reputation and trust
In the current volatile climate, procurement teams are under greater pressure to analyse and assess areas such as the financial stability, supply chain resilience and contingency plans. Although a high weighting is typically given to cost when choosing a supplier, a long-term partnership built on mutual trust and respect will see greater returns rather than simply 'ticking the box' of contractual obligation.
This is why we have regular conversations with our members on the impact on customer satisfaction, sustainability, business reputation and loyalty, in their partnerships.
Here are a few ideas you can use to guide your conversations with your client to work together on identifying gaps in customer experience:
Do you have regular open discussions with the other functions of the business (e.g. customer service team, marketing, sales) or is your main contact the procurement team only?
Do you have a unifying customer-centric vision and a clear purpose?
Do you and your client have systems in place to easily share feedback from customers?
How are you jointly identifying opportunities for improving customer experience?
How is innovation and collaboration encouraged in the supply chain?
What does it mean to be a member of The Institute of Customer Service?
As a member of The Institute, your client has committed to continuously improve their service and put their customers at the heart of everything they do.
Our research demonstrates that when customer service is part of the Boardroom's strategic plan, consistently measured, reported on and communicated to internal and extended teams, these organisations excel in service delivery and customer satisfaction. Consistent focus and commitment to improve customer satisfaction yield trust, loyalty and financial performance.
Our membership has been specifically designed to equip organisations with the tools, insight and advice they need to deliver world-class customer service. Your client has access to key membership benefits helping them to:
Develop employees
Measure & benchmark performance
Enhance organisation's profile
Embed high service standards
Access exclusive research and insight
Advice, support and acting as a critical friend and trusted advisor
Why organisations join The Institute?
Organisations join for many different reasons – from improving their service performance (and with it business results), to ensuring their colleagues are better trained and more engaged with the business.
Resources that might interest you:
Below are some resources you can access via our website: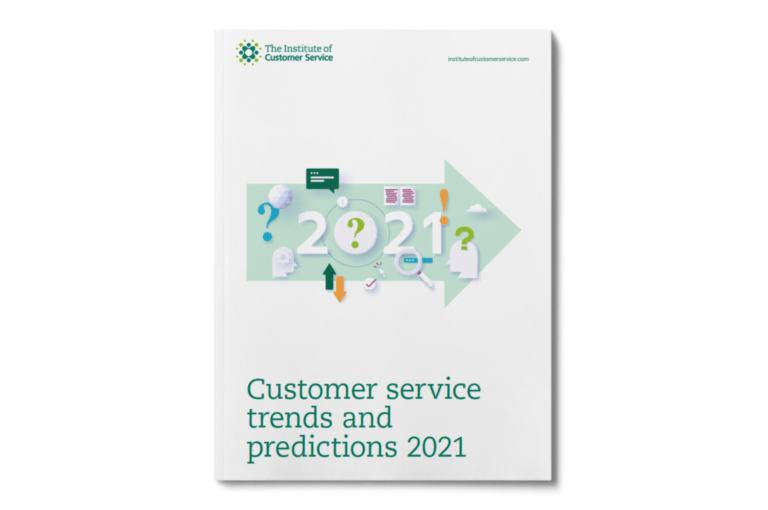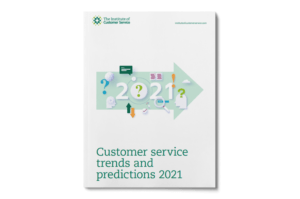 ? Access Thought Leadership that will put you ahead of the curve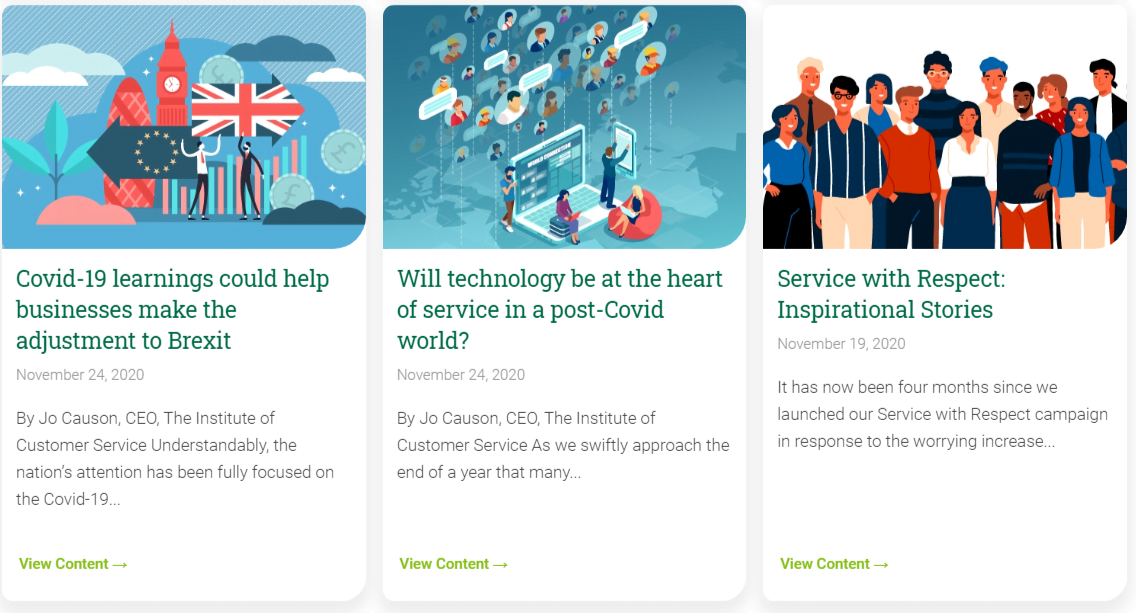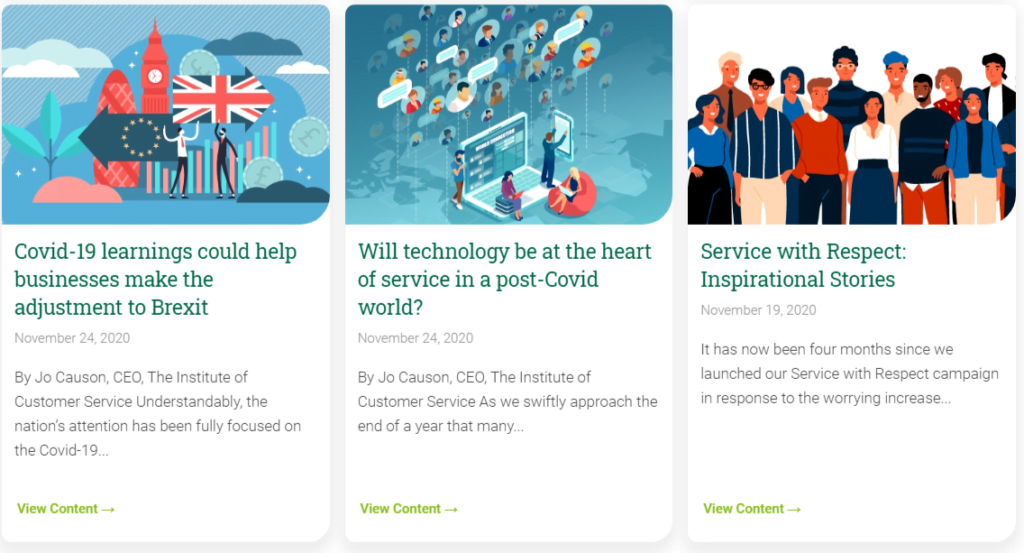 How to get in touch?
Contact us for a no-obligation discussion today on how we can help you embed a service culture and collaborate with your customers to deliver world-class customer service.
☎️ 0207 260 2620     ? Send us a message