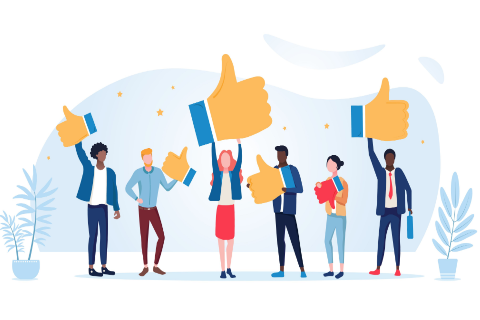 As the cost of living crisis continues to escalate, putting increased pressure on customers and organisations alike, the role of customer service professionals has never been more pivotal – or more challenging. The headlines are rightly dominated by the strain placed on customers by rising inflation – yet whilst organisations must do all they can to support their customers through challenging times, it is essential not to forget the responsibility we also hold to our people.
Customer-facing workers across every sector, and in nearly every service role, are feeling the impact – facing growing instances of customers angry or frustrated by rising costs, lack of products and supply chain issues as well as a rising number of cases from vulnerable customers.
Take the energy sector – where service operatives have had to manage not only with thousands of customers concerned about if and how they can pay their energy bills – but also huge increases in those needing support on everything from meter readings to how to better handle their home's energy efficiency, to wider debt management and a growing number of emotionally challenging situations. All of this is undoubtedly putting additional pressure on already stretched teams. Now more than ever, customer service employees need the full support of their organisations, and guidance from their leaders, to navigate turbulent times.
I have talked many times about the need for adequate training to ensure our customer-facing staff are prepared for the increased volume and complexity of cases coming their way and how to handle more challenging conversations. But the need runs much deeper. With many employees risking burnout, organisations should consider sustained commitments and initiatives to support all training needs, including mental and physical wellbeing. There are obvious, simple measures such as encouraging staff to take regular breaks, resilience training and more frequent and appropriate line manager check-ins, which need to skilfully deployed be as well as investment in training and development to help senior management and colleagues at all levels to spot early signs of burnout or mental health challenges.
Not only is this the right thing to do by our people – but it's also business critical – with higher levels of staff satisfaction and engagement unlocking greater productivity and therefore hopefully reducing burnout as we spend the time doing the right things, not more things!
This crisis has brought into sharp focus the vital role customer service employees play within our economy and society. I hope this will provide a valuable lesson for organisations across the country. I have seen reports this week of businesses scrambling to fill additional service roles as the number of customers requiring support increases – reflecting the fundamental lack of planning and resource management shown by so many in the recent past. We must, as a business community, view the roles of service workers as the highly skilled, business-critical positions that they are– ensuring we have adequate resource to manage requirements as well as celebrating and championing the value their work brings to the organisation.
Supporting and promoting our service professionals should be a priority for businesses not only in the immediate throws of the crisis, but in the long-term vision for the organisation. As prices continue to rise, the country faces into a potential recession and organisations search for new and innovative ways to support their customers, we should remember that customer satisfaction and employee engagement go hand-in-hand.
A well-run business understands and demonstrates that service is seen as the responsibility of all in the organisation from the CEO to the frontline and each week this is becoming more obvious and business-critical.