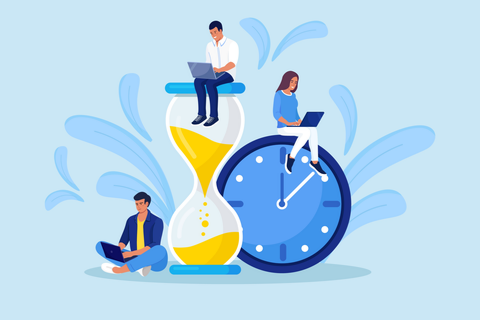 Given all that is happening in the world right now, from the escalating cost of living crisis to the recent conflict in Ukraine, we could be forgiven for feeling a little overwhelmed. This sentiment is heightened by the increased emphasis on speed and immediacy in modern society. When it comes to service, we have all grown used to expecting everything yesterday. Yet, the unfortunate reality of supply chain challenges, quality issues, resource and staff issues and rising prices is starting to challenge our ability to deliver to this 'norm'.
This raises important questions around the potential dissonance between speed and service quality. Organisations should be working to establish the fine line between the two, asking themselves how they maintain a balance of both when serving their customer base.
Among the critical issues identified by customers in our latest UKCSI were the quality and delivery of goods and services. The rise of next-day and same-day delivery services, alongside 24/7 helplines and online streaming services, has led to a society where we expect instantaneous service at the click of a button. But is this always realistic, and is this what we really need and want?
As organisations, how much are we asking the customer what they want and how they want it delivered? Are we explaining the potential trade-offs? What are the things we must provide now, and for what are we as customers prepared to wait? And what are the things that we cannot do, or will need a different approach?
The reality is that sacrifices will need to be made, and organisations need to challenge themselves to understand the impact of these to strike the right balance between what is feasible and what truly matters to the customer. The key lies in taking the time to truly understand the unique needs and demands of your customer base and using this as a central point around which to make decisions.
All of this may require open and honest conversations with your customers, outlining the challenges being faced and providing them with options as to what they would like to be prioritised.
The onus should be on us as organisations pre-empting issues before they manifest themselves by taking a proactive approach rather than simply being reactive. We also know avoiding blanket statements about Covid-related problems and having clear, upfront and honest communications is critical.
I have often talked about the need for dialogue rather than monologue, and now I believe this is more important than ever. As a customer, I have a stake in the game and I have a choice – helping me with decisions and providing advice, reassurance and support is what I need now more than ever – those that focus on regular and meaningful interactions will learn more and earn greater trust and respect as well as greater brand loyalty.