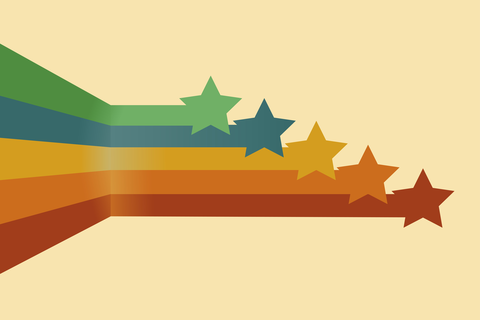 Do you remember 'normal'? It certainly feels like long a time ago…
We've had a pandemic that tested families, communities and businesses to the limit, stretched on for two years and has now left most of us working in a new and still unfamiliar hybrid model. We've seen unprecedented supply chain disruptions and delays. Followed now by a truly awful war in Ukraine, rocketing energy prices, rising living costs as inflation and interest rates go up, and a general sense of uncertainty and upheaval rather than any kind of calm post-pandemic recovery.
Indeed it may get worse before it gets better. No one knows how long the conflict in Ukraine will last or whether it could escalate more widely. And on the domestic front, there are further cost of living rises coming, including increased National Insurance rates from April, the likelihood of further interest rate rises through the year, and the near-certainty of a further significant hike to energy bills in the autumn.
Back to the 1970s?
It almost feels like we have been plunged back into the 1970s. A time of the Cold War between East and West, power cuts and depressed living standards. Throw in the bizarre P&O episode recently where the company sacked 800 staff by recorded video message and it almost feels like we are back at 70s style industrial relations too!
My point here (I am not merely trying to depress everyone for the sake of it!) is that the world we're living in really has changed and is continuing to change in some fundamental ways. As employers and leaders, we need to take account of this in how we support and manage people.
One of the big differences between now and the 1970s is that today we live in an always-on digital age. There is an incessant flow of information – an overload of communication which at the moment is usually bringing bad news. It can be overwhelming at times.
Supporting people
Businesses need to look after their people. In fact, a good workplace can become a safe haven for many – something that employers need to maximise and harness. One of the biggest causes of stress is the feeling of not being in control. And who feels in control reading today's headlines? But at work, instead of feeling under siege, people can focus on the things they can do and can control. We all know the satisfaction of ticking off items on a to-do list after all.
So, businesses and leaders can help their staff by empowering them to get on with their jobs and excel at what they're good at. But we must also recognise that more support may be needed for some. This is where good line managers really come in. It's so important that managers stay close to their teams, have open and honest conversations, keep alert to how people are doing and respond with empathy and support if needed.
It's also key for managers and leaders to be sensitive to different individuals. Some people may feel much more reserved about discussing personal matters in a work context, and this must absolutely be respected. Good line management involves moulding the management and support style to the nature of each individual – it can't be 'one size fits all'.
On an organisation-wide basis, it's essential that there is calm and clear leadership at the top, effective and meaningful communication, and a sense of purpose that endures regardless of the ups and downs of the outside world. It also really helps to have a range of (entirely voluntary) activities on offer for staff that can act as stress-busters and opportunities for simple enjoyment, whether that's team-building, volunteering or social events.
The hybrid challenge
However, there is another factor at play now that mustn't be overlooked – hybrid working. It's something that most people seem to welcome but which at the same time we are all still getting used to and which can cause stress in a different way.
One fundamental difference about hybrid working compared to the old is that there is no uniformity – different people are working in different ways each day. Before the pandemic, generally speaking, everyone used to be in the office. During the pandemic, everyone was working from home. But now – it's a mixture. I might be in the office tomorrow while you are working from home. And our colleague John might be at a client's site. While our other colleague Anne is taking a day's leave.
It's complex and means that there is much more potential than before for balls to be dropped or for tasks to slip through the net. It also leads to quite uneven working patterns – at home, people tend to be highly productive and task-focused; while when they go into the office, they make sure they spend their time talking to people and having meetings, rather than keeping across email.
I know this myself. After a day in the office, I usually have a wall of emails that have built up during the day – from people who are busily working through tasks and actions at home!
An inverted 'out of office'?
It almost makes me think that we need a new 'out of office' notification – which is actually an 'in the office' alert!
"Thank you for your email. I am in the office today, so may be slower than usual at responding."
It's ironic, isn't it? But it feels true. Certainly, we all need more time to bed into hybrid working and learn what works best. In the meantime, it has the potential to be another factor contributing to sources of mental anxiety and stress.
Building resilience
With so many of these factors combining at the same time, it's become essential that organisations really think about how they are supporting their people. It's about helping staff manage uncertainty, build resilience and continue to give the best of themselves through these strange and unpredictable times.