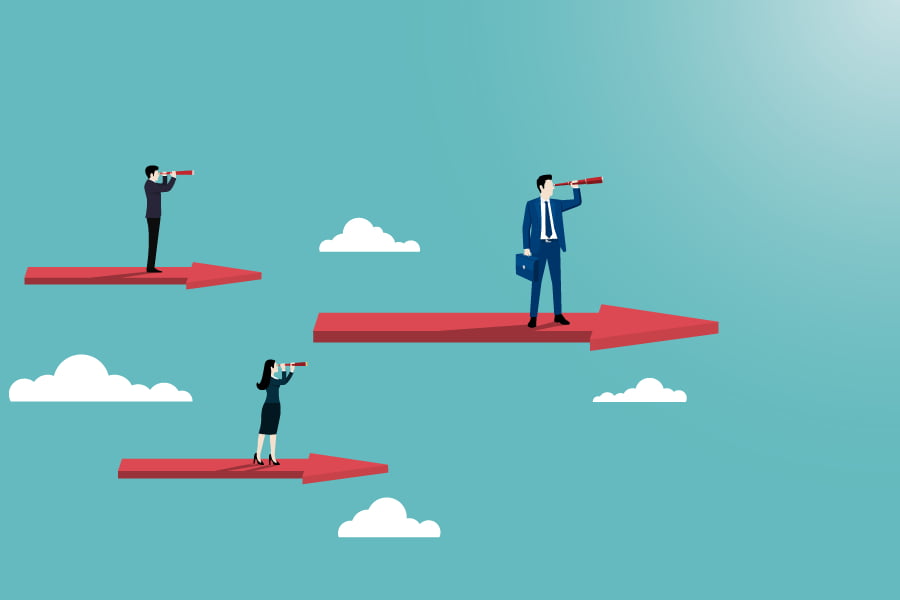 By Jo Causon, CEO, The Institute of Customer Service
These are extraordinary times, and businesses across the world are facing challenges no one could have anticipated just a few short months ago. From managing the transition to remote working, to making tough decisions on cutting costs, the focus for many over the past few weeks has been on dealing with the immediate fallout of the crisis. But it's important as we continue to navigate these uncharted waters, that businesses do not lose sight of the long term.
We will, eventually, move past this. And when we do, those businesses that have done the right thing by customers and employees – and been genuine and true to their purpose – will be in the strongest position to rebound. New research from our UK Customer Service Index revealed that two thirds of customers value the role of employees in customer service roles more than they did before the crisis. Now this is something to reflect and build on. In fact a real opportunity for businesses to differentiate themselves. It is likely that the falling levels of customer satisfaction we have seen over the past three years will no longer be tolerated in the new world order. Now is the time for businesses to take a hard look at their service offering and focus on building a true service culture – both now and into the future.
And a true service culture starts from within. It needs to be felt by every employee within a business, united in a common goal, so they are clear about the purpose why they are relevant and the impact they are making. In light of the tough decisions that have had to be made over the past weeks and are likely to be required going forward, it's more important than ever to ensure employees feel motivated and focused to undertake the mammoth task of rebuilding.
We've seen extraordinary examples of businesses adapting rapidly to the challenging environment we find ourselves in – finding new and innovative ways to manage and motivate teams from afar. But Covid-19 also presents an unusual opportunity; the time and the space to develop and train. From our research, we know the impact of training on business success – with those employees who attend regular development and training- particularly for personal skills such as confidence, innovation, or dealing with customers – being more productive, more engaged and able to provide better customer service. But perhaps more importantly, investing in training can help to motivate and empower a workforce, at a time when it's needed the most.
For the thousands of employees in customer facing roles facing enormous pressures and demand, investing in their development is a show of support – arming them with the skills they need to deal with the new and complex demands of their role. For those that are not front of house there are real opportunities to, to demonstrate that customer service isn't just about those delivering at the sharp end, but all of the roles across the business. And for those on furlough, potentially feeling anxious and restless, the opportunity to develop their skills sends a clear message.
Just as we have embraced the world of technology to enable us to do our daily jobs – with Zoom calls and Hangouts swiftly becoming the norm – we must not let the lack of a physical workspace put the training and development of our people on the backburner. As an Institute well used to dealing with disparate remote working teams, we're used to delivering development through a variety of channels. Our online qualifications have recently been updated to enable furloughed and remotely working staff to complete them. Additionally, we have made available a number of resources to allow businesses to undertake development and training, both internally and externally, on a wide scale.
The immediate fight is far from over, and we must be prepared for its impact to be felt for many months to come. But through investing in employees, arming them with the skills they need to continue to deliver for clients and customers, businesses can lay a strong foundation for the future.