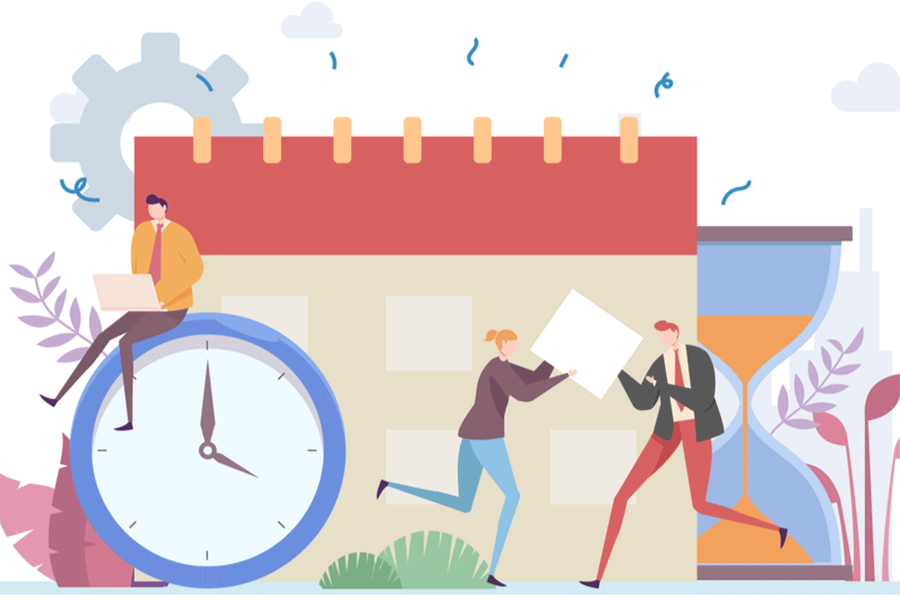 In every organisation, there will be a spectrum of opinions on returning to the workplace. While many will be keen to see colleagues again and re-establish a more 'normal' way of working, others will be anxious, have specific needs to consider or simply be looking for clear information and signposting.
The Government has published official guidance staying safe which is regularly updated here and in terms of returning to the workplace and working safely, official advice varies according to sector and type of work. Different scenarios – such as visiting homes, working in shops and safety in vehicles – are set out and addressed on these pages.
Although we are facing a complex picture, which is shifting rapidly, it is also an opportunity to take stock – consider what you are going to keep doing, start doing, and stop doing. Here are our top tips for things you should consider as we move to the next phase of the Covid-19 crisis.
1. Recruitment, retention, retraining
– Organise effective virtual interviews and efficient inductions, potentially in smaller teams
– Redundancies after furlough – be clear and transparent about moving employees from furlough where roles are being made redundant
– Have a plan for effectively reintegrating furloughed staff
– Consider whether some furloughed staff be redeploying staff to different roles and can relevant training be undertaken while they are furloughed?
– Develop a strategy for retaining employees who decide that they no longer wish to return to their pre-lockdown job or way of working
– Retrain and reaccredit employees to ensure they are serving your customers well
2. Reputational impact of decisions during the pandemic
– Try to capitalise on any positive impressions that you have made – what new innovations will you carry forward in the next phase and beyond?
– Consider how you communicate based on your business needs – obviously individuals will have their own concerns, but decisions and adjustments to ways of working will need to be weighed against the needs of the business. Honest and clear communication is critical.
– Manage any negative impact quickly to avoid it escalating in this time of heightened tension
– Ensure you take a proactive, fair approach.
3. Physical Office requirements
– There will inevitably be a rise in the requirement and desire for flexible and remote working. Utilise this time to consider which roles might be suitable to work from home and how you might manage the process reflect on where this may not be possible and how you will address
– Consider where you can reduce fixed lease costs through smaller or on-demand offices?
– Understand the statutory office requirements for which you are still liable during lockdown
– Assess whether you need to revise and update your lone worker policy if people will increasingly be working in isolation
– Decide on your approach to hotdesking and how you will ensure it doesn't increase the risk of transmission
4. Health and safety
– The Government sets out five main steps to working safely here. They include Covid-19 specific risk assessment, cleaning and hygiene, working from home, social distancing and managing transmission risk
– Reassurance and safeguarding – some employees will be more resilient than others, consider those who may need additional support, and signpost how they can find it
– Manage employee anxiety around commuting. For some being back in closer proximity to others – in particular the commute on public transport – may be a source of anxiety. Consider schemes to help with alternative transport modes and staggered start and end times to reduce need to travel at peak times
– Strengthen mental health and wellbeing support – consider the potential long-term PTSD challenges of those personally affected by Covid-19
– Plan for longer-term homeworking risk assessments, workstation assessments and the provision of home office equipment and supplies
5. Contingency planning
– Prepare for potential second wave and the likely restrictions that this would bring. Consider learnings from the first wave.
– Check the disaster recovery plan and strategy more frequently – and consider how you can 'build back better'
6. Annual leave usage during lockdown
– Have you provided guidance for using holiday during furlough and followed HMRC rules on this?
– Is it possible for employees' statutory entitlement carry-over to be used to benefit business? Business can insist on annual leave usage outside of key workers
7. Handling complaints and grievances
– Hopefully, by following best practice and Government advice, you will keep complaints and grievances to a minimum
– Work to ensure fair treatment of employee groups with different experiences of lockdown – for example, furloughed and non-furloughed staff
– Will some staff allowed to work from home and others not? Consider how you communicate this and ensure people feel fairly treated
– Create a framework for dealing with flexible working requests and accept that for some a transitional period may be necessary, for example, due to homeschooling commitments or disrupted childcare arrangements
– Mitigate the possibility of potential accidental discrimination claims by communicating openly and honestly
– Tensions may well be heightened due to the difficulties some are facing – and more no-win-no fee law firms may be looking for work